A Peaceful Rally Now ... But is Market Turmoil Coming Later?
Wednesday, October 04, 2017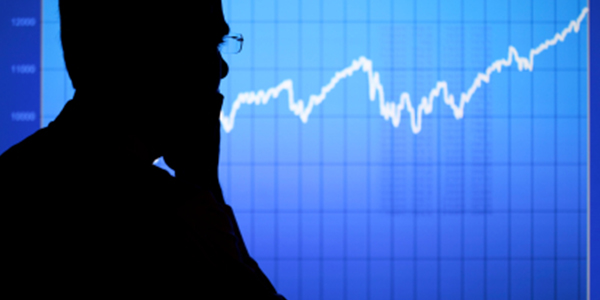 A slow and steady set of rate increases from the Fed – check. Low inflation – check. Decent, if slow, growth – also check. These are the reasons why stocks keep getting bid higher.
But is the "peaceful" rally now going to give way to market turmoil later? If so, when?
Let's start with reviewing conditions today. When you're in a pattern of new highs, there's no history to draw from to find technical resistance levels. But generally, symmetry is what many market chartists and technicians look for.
If you look at the S&P chart below, you'll see we haven't suffered a broad, bear market in many years. But we did basically go nowhere for the better part of two years up until the 2016 election. We also experienced two sharp corrections of around 10%.
Meanwhile, sectors like energy and materials got clobbered much worse. And we suffered an "earnings recession" even though we never experienced an economic one. So, you could argue we corrected in TIME rather than sharply in PRICE, and that we did work off a lot of the post-2009 excesses.
But in the 11 months since then, stocks have rallied by roughly 350 S&P points. That's about equal to the distance between the top and bottom of the previous range. In other words, we're hitting some "symmetric" overhead resistance – and we got here in a relatively short period of time.
What about the economy? The latest ISM manufacturing figures, which are leading indicators of future growth, came in strong. New orders and production were up to 64 and 62, respectively – very strong given a reading in the index above 50 signals growth
Meanwhile, the Citi Surprise Index tracks all market-moving economic reports against expectations. The higher the index, the more "beats" we're seeing on the growth front. You can see that the index is improving, suggesting growth is coming in above forecasts.
But if there's one thing we've seen time and again, it's that markets and economies move in CYCLES! Periods of calm and complacency often lead to eras of turmoil and panic, just as night follows day.
Right now, our firm's founder Martin D. Weiss and my colleague Sean Brodrick at the Edelson Institute are warning of a potential cyclical turning point in the markets. Their work focuses on the convergence of five powerful economic and war cycles in late October. Click here to listen to their phone conversation.
That convergence suggests major convulsions across a wide range of asset classes and markets are fast approaching. This renewed period of tumult won't just last a few days or weeks, either. They expect it to persist for at least the next few years.
Add it all up, and you can see why market calm now could give way to market turmoil later. That increased volatility will bring with it both dramatically higher profit potential AND risk. So be sure to catch Martin and Sean's briefing for more details on what they see coming – and pay close attention to our updates here at Weiss Ratings. It has never been more important to be vigilant and prepared for what comes next!
Best,
Mandeep
Small Cap Edition, By Mandeep Rai, Senior Analyst
Mandeep Rai has more than 15 years of investing experience, working as both a stock and credit analyst. At Weiss Ratings, he researches and evaluates financial and economic themes, and makes decisions on when to buy or sell specific shares for the Top Stocks Under $10 portfolio.