Follow the Money ... as it Flows Here!
Friday, October 06, 2017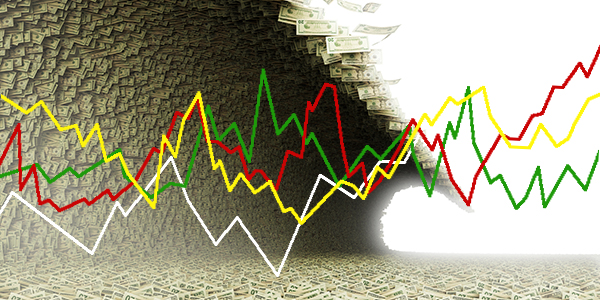 Our founder Martin D. Weiss and Sean Brodrick of the Edelson Institute just held an urgent call over Skype, one I had the privilege to listen in on. I don't want to spoil everything. But they had some incredibly thought-provoking discussions about cycle convergence, a looming explosion in volatility, tremendous geopolitical upheaval, and more – discussions that you absolutely MUST hear. I urge you to CLICK HERE to do so. It won't cost you a penny.
One thing they're expecting … and that the Edelson team has been forecasting (accurately) for some time … is that waves of global upheaval are actually GOOD for U.S. stocks.
It sounds crazy, I know. But it all goes back to the premise that things are even worse overseas. In this world gone mad, the U.S. is the safest "safe haven" around. We're a vast vacuum cleaner sucking up global capital looking for a home, whether it's in stocks, bonds, real estate, or other assets.
You've heard me make a similar argument – one based on the concept of "following the money" – for a year now. Back in December 2016, I wrote:
"Follow the money. That's what the tipster code-named
'Deep Throat' told Bob Woodward and Carl Bernstein when
they were reporting on the Watergate scandal.
But that advice applies in investing, too. If you can figure out
where big-money investors are directing their capital, and invest
alongside them, you can generate significant profits for yourself."
My analysis at the time: Be bullish, focusing on financials, materials, IT, and consumer discretionary stocks. Then in February of this year, I confronted the market's doubters, saying "One thing tells me this stock market rally will ultimately have LONG legs: Fund flows!" and "The multi-month and multi-year trends in fund flows tell me this rally has legs … potentially very long ones."
Again, it all goes back to the simple principle of following the money. Investors here in the U.S. have been hiding out in bonds for way too long, shunning stocks that offer higher returns and less inflation risk. Investors overseas are looking for places their money will be treated better than in debt-plagued Japan, politically unstable Europe, and elsewhere. That's leading to a powerful one-two combination of massive stock market inflows.
Case in point: Net Equity ETF and mutual fund inflows totaled $143.2 billion in the first seven months of 2017, according to the Investment Company Institute. That was a huge swing from outflows totaling $67.7 billion in the same period of 2016, as you can see in this chart:
So, my advice is simple: Stay long, but stay nimble. The autopilot-style market we've been seeing throughout 2017 is likely to give way to more volatility soon. But Martin and Sean believe that the influx of capital from overseas investors will likely drive U.S. stocks generally higher, and I'm on the same page!
Until next time,
Mike
ETF Spotlight Edition, by Mike Larson, Senior Analyst
Mike Larson is a Senior Analyst for Weiss Ratings. A graduate of Boston University, Mike Larson formerly worked at Bankrate.com and Bloomberg News, and is regularly featured on CNBC, CNN, Fox Business News and Bloomberg Television as well as many national radio programs. Due to the astonishing accuracy of his forecasts and warnings, Mike Larson is often quoted by the Washington Post, Chicago Tribune, As-sociated Press, Reuters, CNNMoney and many others.