Is a Major Cycle Turning Point Looming?
Monday, October 02, 2017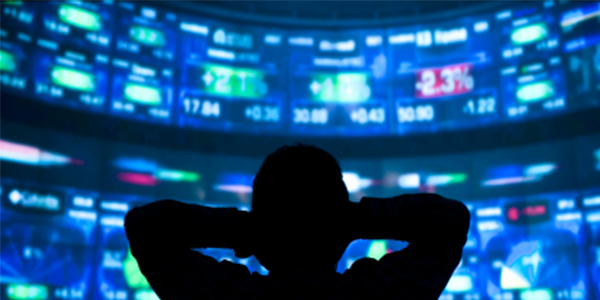 I'm a big student of cycles — and there's a very simple reason for it. Interest rate cycles and economic cycles are incredibly important when forming an investment plan, because if you get on the wrong side of them, you're going to lose boatloads of money.
Case in point: When I saw interest rate markets behaving in peculiar ways back in the mid-2000s, it was one of several factors telling me the housing and credit markets were about to go belly up.
So, I told my subscribers to get the heck out of everything related to real estate. Those who listened to me had the chance to save — and through select investments that rise when the market declines, make – enormous amounts of money.
Now, our firm's founder Martin D. Weiss and my colleague Sean Brodrick at the Edelson Institute are warning of a potential cyclical turning point in the markets. Their work focuses on the convergence of multiple powerful cycles in late October, and they will have more details later this week.
My take? They're on to something here. My own work on the Federal Reserve and other major central banks suggests were going to see new market leaders and new market laggards emerge soon. That's always the case when you get multiple interest rate hikes. But this time, we have central banks planning to pare down multi-trillion-dollar portfolios of bonds at the same time!
The geopolitical situation is also incredibly unstable. We're facing a potential war with North Korea, as well as ongoing fighting in the Middle East, Africa, and elsewhere. The wrong match thrown in the wrong place could set this gigantic tinder pile on fire.
Most importantly, we've been experiencing an unprecedented period of calm, complacency, and serenity in the markets. That can't, and won't, last forever. Volatility goes in cycles, and we could very well be standing on the precipice of a renewed surge. Indeed, I've written recently about how the volatility of volatility itself has been picking up at times this year.
So while it isn't time to panic, it is time to pay attention to these cycles. Stay focused on higher-yielding, higher-quality stocks that give you a nice dividend cushion. Invest in select out-of-the-way stocks that have unique, company-specific profit drivers.
And stay alert to the work Martin and Sean are doing. It could help you save, and make, a substantial amount of money in the years ahead.
Until next time,
Mike Larson
ETF Spotlight Edition, by Mike Larson, Senior Analyst
Mike Larson is a Senior Analyst for Weiss Ratings. A graduate of Boston University, Mike Larson formerly worked at Bankrate.com and Bloomberg News, and is regularly featured on CNBC, CNN, Fox Business News and Bloomberg Television as well as many national radio programs. Due to the astonishing accuracy of his forecasts and warnings, Mike Larson is often quoted by the Washington Post, Chicago Tribune, As-sociated Press, Reuters, CNNMoney and many others.