Dow plunges 1,000 points! Nasdaq tanks most since Brexit!
Thursday, October 11, 2018
The last 24 hours have brought a bloodbath for stocks.
From Tuesday's close to this morning, the Dow Industrials plunged by over 1,000 points.
The Dow Transports have fallen to their lowest level in three months, while the Russell 2000 Index has slipped to its lowest in five.
The Nasdaq Composite tanked more than 4%, its biggest one-day drop since the Brexit vote in mid-2016.
And several of the over-hyped, over-loved, over-owned tech and growth names lost 6%, 7%, 8% or more.
What's going on? What does this sell-off mean? And what should you do about it? Here are my answers …
First, as I said way back in February and March, the market backdrop is CHANGING! This is not the same environment we had from the March 2009 market bottom through January 2018.
Stocks and sectors used to trade mostly in the same direction. Since early this year, however, they haven't been. Key groups like financials have lagged, for instance, while foreign markets have dramatically underperformed the U.S. averages.
Second, some unhealthy trends have emerged:
An increasing amount of money has been funneled into a smaller and smaller group of high-risk pure-momentum stocks and hyped-up technology plays, for one thing. For another, Wall Street has been dumping more and more garbage IPOs on the market.
Just look at this slide I shared in a presentation at the Dallas MoneyShow last week before the latest market correction.
You can see that we have never, EVER seen a higher percentage of money-losing companies coming public. That just goes to show how much risk investors have been taking on, and how many risky stocks Wall Street investment banks are dumping into the public markets.
Third, for the first time in many years, investors are facing rising interest rates. They're dealing with one of the biggest surges in government and corporate debts and deficits in history. Plus, they're witnessing the unwinding of the central bank infusions of easy money.
Fourth, these easy-money policies helped wildly inflate asset markets of all kinds. Not just those we normally think of, like stocks, bonds and real estate. But also esoteric assets — baseball cards, artwork, rare whiskey, classic cars, NFL teams, penthouses, and office buildings and mansions in worldly cities like New York, Los Angeles, London, Hong Kong and Monte Carlo.
My research has turned up an unbelievable series of soaring assets — increases in value and valuations that make no sense given underlying GDP growth, income growth, sales and earnings growth … you name it.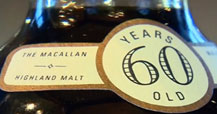 A private collector from Asia just spent $1.1 million on a rare whiskey. And The New York Times reports that an even-rarer bottle of Macallan whiskey will hit the auction block in November … and likely fetch a bigger bid.
Consider the bottle of Macallan Valerio Adami 1926 whiskey that was auctioned off a few days ago. Distilled in the pre-WWII years and bottled in 1986, it was one of only 24 produced and stamped with special labels. Observers dubbed it the "Holy grail of whiskey."
The buyer was reportedly a phone bidder from the Far East. He or she now can brag about owning a $1.1 million bottle of Scotch whiskey, the most expensive ever gaveled down anywhere on the planet. It works out to around $42,980 per ounce of liquid.
Unbelievable as it may seem, that record may not even stand for long ... because whiskey prices have been soaring right alongside all kinds of other trophy assets! Here's a chart of three price indices compiled by the Scottish booze consultancy and brokering firm Rare Whiskey 101 Ltd.
They've all gone stratospheric, with gains of up to 532.8% between December 2010 and October 2018 for the top-performing RW Apex 100. The SPDR S&P 500 ETF (SPY, Rated "B") delivered total returns of "only" 154.8% during the same time.
All of which brings me to the most important part of this piece: What should you DO about it?
Well, I've made no secret of my view that key sectors of the market have looked toppy.
At the same time, I've showed you how the Weiss Ratings can help steer you to the safer stocks that are great buys after a correction like this.
For more on exactly how, be sure to sign up for our special video presentation this coming Tuesday at 2 p.m.
And stay alert for more updates here. We will continue bringing you prudent, timely and, above all, accurate guidance on what to do in your Weiss Ratings Daily Briefing.
Until next time,
Mike Larson