Karen Riccio
|
Senior Investment Writer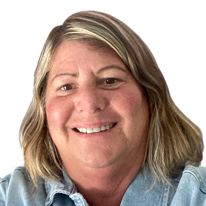 Karen Riccio has 20+ years' experience as a journalist, writer and editor in the financial industry.
Her foray into the investment world came during the Tech Bust in 2000. So, she learned very quickly how much investors craved dependable and actionable guidance — outside of Wall Street — for protecting and increasing wealth.
She never looked back, and continued her career as a writer for big and small publishers with the goal of helping self-directed investors succeed through bear markets, bull markets and everything in between.