Peter J. Amirata
|
Contributing Editor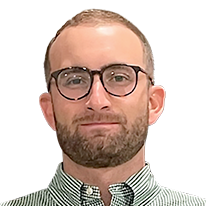 Peter Amirata has been a member of the Weiss Ratings family since 2020.
He started out on the Editorial Team, where he contributed valuable ideas, edits and analysis to all our publications. In 2022, he was promoted to the Ratings & Research Team.
There, Peter is part of the elite team that develops trading strategies using the vast amount of stock, ETF, crypto, banking, insurance and other data in the ratings universe.
He reports to the Director of Research & Ratings, Gavin Magor, and serves as the associated editor of Gavin's services, Heat Maps and All-Weather Portfolio.
Peter's background in finance, writing and data analytics helps him analyze the company's research to create value-adding insights that prioritize our members' needs.
He also helps to track many of Weiss Ratings product portfolios and works with editors to understand their investment and trading strategies.
Peter graduated with honors with a degree in finance from Palm Beach Atlantic University in 2017 and is currently pursuing a master's degree in business analytics.