Are American Retailers the Achilles Heel for this Advance?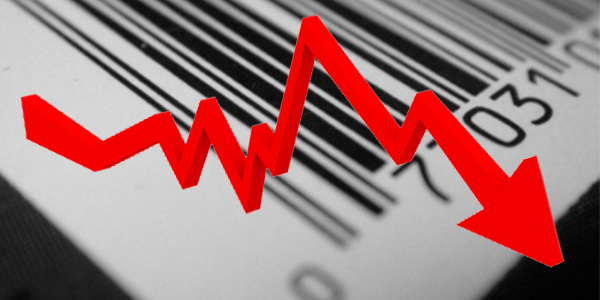 We finally got one this week – a 1% decline in the Standard & Poor's 500 Index. Tuesday's drop was the first one of that magnitude since October. Some 87% of the index's components fell on the day, while the VIX index of volatility jumped 10%.
The market decline stemmed from increased worries about Donald Trump's growth agenda. FBI Director James Comey said he's investigating Trump associates for ties to Russia, while several Republicans publicly balked at voting for a bill that would drastically modify Obamacare. Those were interpreted as signs that Trump is losing political clout in Washington, and "Trump Sectors" like financials, defense, and infrastructure got whacked as a result.
But we're still talking about very sizable gains over the past year – and this looks like nothing more than a needed correction. By contrast, if you're looking for ETFs sporting innate, longer-lasting weakness, check out retail. Funds that track the nation's retailers haven't been able to get out of their own way for months on end!
Check out this table, which shows three leading "Trump Sector" ETFs … plus the three major ETFs that track American retailers.
You can see that the performance difference is striking. The First Trust RBA American Industrial Renaissance ETF (AIRR, Rated "B-") sported 1-year total returns of 31.4% as of earlier this week. That beat the pants off the SPDR S&P Retail ETF (XRT, Rated "C-"), which was down 8.7%.
The Financial Select Sector SPDR Fund (XLF, Rated "B") was still showing returns of 30.7% … compared to a 6.4% loss for the PowerShares Dynamic Retail Portfolio (PMR, Rated "B-"). And the SPDR S&P Aerospace & Defense ETF (XAR, Rated "B") was up 28.6%, while the VanEck Vectors Retail ETF (RTH, Rated "B-") was barely positive at 3.9%.
The RTH would be in even worse shape if it weren't so heavily weighted toward the one mega-retailer that's been doing the best. Amazon.com (AMZN, Rated "C+") was recently sitting on 1-year returns of more than 50%. It represents about 17% of the RTH, versus only 1.4% of the XRT (and isn't represented at all in PMR's top holdings).
That illustrates one of the sector's problems: Many old-line retailers are getting "Amazon-ed" as more consumers choose to have products delivered right to their doorsteps, rather than spend all day at the mall. But we're also seeing broad-based weakness in consumer spending. Overall U.S. retail sales rose just 0.1% in February – the weakest in six months. Even a "core" sales figure used to calculate Gross Domestic Product rose only 0.1%, down sharply from a 0.8% gain in January.
Many retailers are falling by the wayside as a result. Sears Holdings (SHLD, Rated "E+") just issued a "going concern" warning in its latest annual report, along with news of $2.2 billion in losses. That's a sign that store closings, product revamps, and other steps may not be enough to keep the storied retailer out of bankruptcy. Meanwhile, competing department store chain J.C. Penney Co. (JCP, Rated "D") is currently shuttering dozens of its outlets, while Macy's (M, Rated "D+") recently increased its store-closing plans to almost 170.
Of course, it's not just the department stores who are taking on water. Privately held Payless Inc. is reportedly on the brink of its own bankruptcy filing. Bloomberg reported that the shoe retailer plans to close anywhere from 400 to 1,000 stores out of the 4,000-plus it operates worldwide. The Limited went broke earlier this year, closing all of its 250 stores. Plus, electronics retailer hhgregg filed Chapter 11 recently, announcing plans to close 40% of its 220 stores.
Bottom line: Retail stocks and ETFs have been substantially underperforming, with few exceptions. That may not bode well for the market advance, even as select "Trump Sector" plays like defense and infrastructure continue to look attractive. So my advice is to keep sticking with what's working, and avoid what isn't.
Until next time,
Mike Larson
ETF Spotlight Edition, by Mike Larson, Senior Analyst
Mike Larson is a Senior Analyst for Weiss Ratings. A graduate of Boston University, Mike Larson formerly worked at Bankrate.com and Bloomberg News, and is regularly featured on CNBC, CNN, Fox Business News and Bloomberg Television as well as many national radio programs. Due to the astonishing accuracy of his forecasts and warnings, Mike Larson is often quoted by the Washington Post, Chicago Tribune, As-sociated Press, Reuters, CNNMoney and many others.