Dow 20,000 Breached as "Trump ETFs" Lead the Charge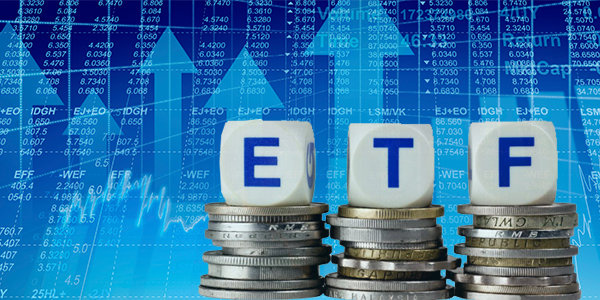 It's official: We've breached "Dow 20,000!"
The 121-year-old index crossed that level for the first time ever at the open on Wednesday, ultimately closing higher by 155 points. And just as we've seen since Election Day, "Trump ETFs" are continuing to lead the way.
Take a look at this list I put together on Dow 20,000 day using our ETF Screener tool. It shows all BUY-rated ETFs, ranked in descending order by 5-day total return. I eliminated leveraged products to make the underlying trends clearer for you …
You can see that the sectors represented here include small caps, construction, banking, materials, and technology. Those are all companies likely to benefit from Trump's economic policies. Gains ranged from a couple of percentage points on up to 5%.
Meanwhile, if you look at the underlying holdings of those ETFs, you find stocks like Martin Marietta Materials (MLM, Rated "B"), Vulcan Materials (VMC, Rated "B+"), BB&T Corp. (BBT, Rated "B"), Masco (MAS, Rated "B"), and Dow Chemical (DOW, Rated "B"). They're the "building blocks" and financiers of the post-election economy. Growthier companies in the technology space are also well represented, as are home builders, toolmakers, and related firms.
Here's another illuminating exercise that shows the influence of new government policies on the stock market. I screened for all ETFs with ratings of HOLD or higher that also contained the word "infrastructure" in their names. Then I sorted those funds by 1-year total return.
You can see that these "Trump ETFs" have been on fire, with returns as high as 63%!
If you check out the holdings of these ETFs, you'll find energy pipeline companies like TransCanada (TRP, Rated "C-") and Enterprise Products Partners LP (EPD, Rated "C"), cell phone tower owner/lessor American Tower (AMT, Rated "B"), railroad operator Canadian National Railway (CNI, Rated "B-"), and the electric utility and industrial product supplier ABB Ltd (ABLZF, Rated "C"). Again, these are precisely the kinds of companies most likely to thrive due to the regulatory, tax, and spending policy shifts we're seeing in Washington.
In sum, relatively conservative sectors and ETFs, as well as rate-sensitive funds, continue to struggle … while "Trump ETFs" continue to shine. So if you're looking to allocate capital, that's where you should keep focusing your efforts.
Our full-featured ETF screener can help you do exactly that, by the way. But it's only available to Weiss Platinum subscribers. The good news is, we're offering Platinum memberships for half off the regular price. We're also providing three valuable bonus reports in conjunction with this deal. But don't wait. This offer expires at midnight tonight, so be sure to click here for more details before the deadline.
Until next time,
Mike Larson
ETF Spotlight Edition, by Mike Larson, Senior Analyst
Mike Larson is a Senior Analyst for Weiss Ratings. A graduate of Boston University, Mike Larson formerly worked at Bankrate.com and Bloomberg News, and is regularly featured on CNBC, CNN, Fox Business News and Bloomberg Television as well as many national radio programs. Due to the astonishing accuracy of his forecasts and warnings, Mike Larson is often quoted by the Washington Post, Chicago Tribune, As-sociated Press, Reuters, CNNMoney and many others.