How to Build Wealth -- One Construction & Engineering Stock at a Time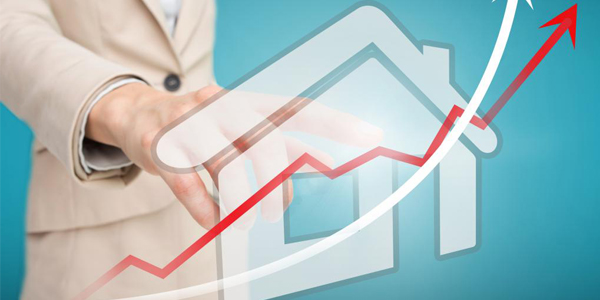 Donald Trump just promised to build a wall along the Mexican border, one brick or block of concrete at a time. What exactly will it look like? How much will it cost? Who will pay for it? Will it work to stem illegal immigration? What will it mean for our relations with Mexico, not to mention other nations around the world?
Those are only some of the related issues being hotly debated. But as I've pointed out before, my job isn't to jump into those broader debates. It's to explain the investment implications of developments like this.
With that in mind, look at the performance of construction and engineering stocks. They all surged last week after Trump signed his executive order authorizing the construction of an upgraded border wall, as well as other measures designed to stem illegal immigration.
But it's more than millions – or billions – of dollars in potential wall construction at work here. These stocks have been performing well for several months on optimism over the pace of economic growth.
Consider: U.S. construction spending rose 0.9% to $1.18 trillion in December. That was the highest level in more than ten years. An index that tracks architectural billing activity also jumped 5 points to 55.9, the biggest rise all year. Architecture billings are a leading indicator of future construction activity since buildings need to be designed before they're built.
In light of these developments, my team and I recently combed through the multitude of construction and engineering stocks in our Weiss Ratings database. Our goal: Identify the highest-rated, best-performing companies based in the U.S.
The following "Top 10" list shows many BUY-rated stocks worth your consideration, as well as a couple of HOLD-rated companies that are very close to BUY territory …
You can see that the performance over the past year has been phenomenal. Eight out of 10 beat the 23% return of the SPDR S&P 500 ETF (SPY, Rated "B") . The smallest gainer still managed to rise 14% during that time frame, while the best performer more than tripled.
(If you want to track how these stocks are doing on an ongoing basis, you can access the Top Construction & Engineering Stocks custom screener I created. Just remember that you need a Weiss Platinum subscription to do so.
Bottom line: No one knows for sure what kind of wall Trump has in mind. But investors are clearly expecting good times ahead for the construction and engineering industry. So if you're looking to build your wealth, consider snapping up stocks in those sectors.
Until next time,
Mike
ETF Spotlight Edition, by Mike Larson, Senior Analyst
Mike Larson is a Senior Analyst for Weiss Ratings. A graduate of Boston University, Mike Larson formerly worked at Bankrate.com and Bloomberg News, and is regularly featured on CNBC, CNN, Fox Business News and Bloomberg Television as well as many national radio programs. Due to the astonishing accuracy of his forecasts and warnings, Mike Larson is often quoted by the Washington Post, Chicago Tribune, As-sociated Press, Reuters, CNNMoney and many others.