Inauguration Day is Here! What it Means for Markets, ETFs ...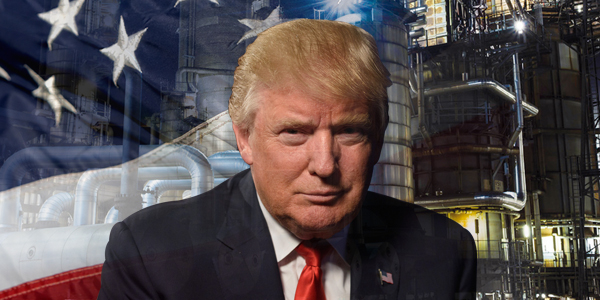 Inauguration Day is here! That means Washington D.C. is in full celebration (or protest) mode, depending on which group of people you're talking about.
But while America as a whole may be divided over a Donald Trump presidency, the stock market has voted loud and clear. The Dow Jones Industrial Average alone has tacked on roughly 2,000 points since Election Day, while small capitalization stocks have surged by around 17%.
You can also see the improvement in market tone by looking at our Weiss Ratings coverage breakdown. This chart shows the percentage of stocks rated BUY by our Ratings model:
You can see that things have been improving since last spring, and that the BUYS gained even more steam after the election. Almost 13.3% of the 9,317 stocks we cover are now rated BUY, compared with 9.8% back in March 2016.
Of course, the stock market has stalled out for several days now. Investors are likely waiting and watching to see what Trump does in his first few weeks and months in office.
But based on history, a correction may loom next. The Wall Street Journal just noted that Februarys tend to be weak in the first year of any presidency. The average drop is 2.1%. First-term presidents tend to have an even tougher go of it, with an average market decline of 3.8%.
The good news? Those corrections don't tend to last very long, and then it's off to the races. The average March-July gain comes to around 7.9%.
Or stated another way:
A) The Trump rally could soon turn into a modest Trump correction …
B) The ETFs with the greatest post-election returns could see larger pullbacks …
C) Yet they should ultimately stabilize and once again lead the market higher later in the year
With that in mind, here is a list of ETFs in our coverage universe that sport the highest three-month total returns. I capped the search at 30% to eliminate leveraged products. All of these ETFs fall into the BUY category. You can see that financials and smaller capitalization ETFs dominate the list:
My advice? Watch to see if funds like the PowerShares KBW Bank Portfolio (KBWB, Rated "B") and the iShares Russell 2000 Value ETF (IWN, Rated "B") pull back in the next few weeks. Then get ready to buy ahead of the next leg higher.
Until next time,
Mike Larson
ETF Spotlight Edition, by Mike Larson, Senior Analyst
Mike Larson is a Senior Analyst for Weiss Ratings. A graduate of Boston University, Mike Larson formerly worked at Bankrate.com and Bloomberg News, and is regularly featured on CNBC, CNN, Fox Business News and Bloomberg Television as well as many national radio programs. Due to the astonishing accuracy of his forecasts and warnings, Mike Larson is often quoted by the Washington Post, Chicago Tribune, As-sociated Press, Reuters, CNNMoney and many others.