Investors are Still Gobbling Up Chips ... But for How Long?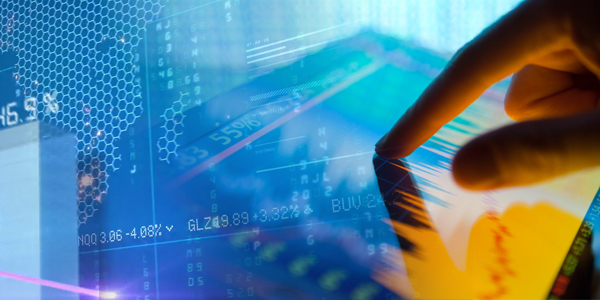 We may be in a snacking season lull, what with the Super Bowl behind us and Spring Training a few weeks away. But boy are investors still gobbling up chips!
Take a look at this Screener I created called "Red-Hot Chip Stocks." It includes every company in the semiconductor or semiconductor equipment industry with a Weiss Rating of BUY (B- or higher), a market capitalization of at least $50 million, and a closing price of at least $5. I sorted the list by 1-year total return.
Data as of 2/9/17
You can see that these gains are simply phenomenal. Nvidia (NVDA, Rated "A-") is right at the top of the list, and no wonder: It has soared by a stunning 370% in the last year. Clocking in next with a return of 173% is STMicroelectronics N.V., a foreign company that trades here under the ticker "STMEF" or the much more liquid "STM."
Applied Materials (AMAT, Rated "B") is another beast of a semi stock, with 1-year gains of almost 125%. It's followed closely by the much smaller Advanced Energy Industries (AEIS, Rated "B-"). Amazingly, only one company in the entire screener sported a return of less than the double-digits – Photronics (PLAB, Rated "B-") with a 1.9% gain.
What's powering these moves? Stronger demand for chips used in everything from autos to computers to smartphones to household devices. The Semiconductor Industry Association just announced that worldwide chip sales jumped more than 7% year-over-year to $31 billion in November, the most recent month for which we have data. That was the biggest annual gain since January 2015.
Demand for chipmaking equipment is so strong, the Nikkei Asian Review just reported that companies are scrambling to buy USED gear. One company said demand for its older chip equipment products surged five times over in 2016, while another said it's getting as much as 30% more for its used gear than it did a few years ago.
How To Use "Trump Trades" For BIGGER
(And Safer) Profits In 2017
Whether you love him or hate him, President Trump will make a HUGE impact on the financial markets in 2017 and beyond.
And his new business and tax policies could make you very rich.
That's why we created a new (and free) educational email series about how to use "Trump Trades" to grow your retirement account like never before…
Simply CLICK HERE for the full story and to sign up for the free series!
It doesn't hurt that the largest technology company in the world, Apple (AAPL, Rated "B"), recently reported year-over-year revenue growth for the first quarter in three. The company topped analyst expectations for iPhone 7 demand, helping propel its shares to within a whisker of a fresh all-time high. That kind of move is always good for follow-on buying throughout the tech food chain, considering how many chips Apple buys in the course of its business.
TI's earnings report from late January also exuded optimism about demand from other end users of chips, including automotive and industrial firms. The company's overall revenue climbed 7%, while earnings jumped 35%.
Of course, trees don't grow to the sky forever. Growth expectations are very high for these companies, and even a minor miss versus analyst forecasts could result in some nasty short-term trading action. Cirrus Logic (CRUS, Rated "B+") experienced such a hiccup just a few days ago, reducing its 1-year return to "only" 74%.
But even if you're trying to lose a few of those pounds you packed on around the holidays or on Super Bowl Sunday, you might want to keep snacking on these chip stocks. They have strong technical momentum, solid industry fundamentals, and great Weiss Ratings.
Remember: You can access my chip stock Screener … or screen for your own favorite semiconductor plays … if you're a Weiss Platinum subscriber. To sign up, just click here.
Until next time,
Mike
Stocks & Sectors Edition , by Mike Larson, Senior Analyst
Mike Larson is a Senior Analyst for Weiss Ratings. A graduate of Boston University, Mike Larson formerly worked at Bankrate.com and Bloomberg News, and is regularly featured on CNBC, CNN, Fox Business News and Bloomberg Television as well as many national radio programs. Due to the astonishing accuracy of his forecasts and warnings, Mike Larson is often quoted by the Washington Post, Chicago Tribune, As-sociated Press, Reuters, CNNMoney and many others.