SEC Halts 4X ETFs, Raising the Question: How Much Leverage is Too Much?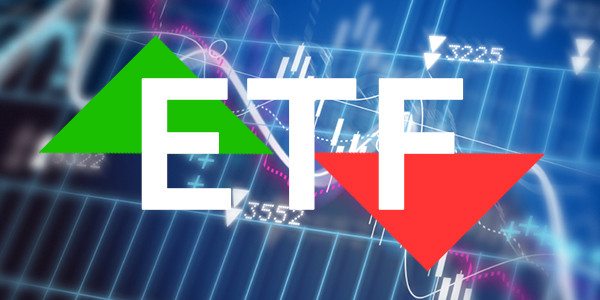 How much is too much? That's the question the Securities and Exchange Commission is wrestling with when it comes to leverage.
Earlier this week, the SEC halted the approval process for a pair of quadruple-leveraged ETFs targeting the S&P 500 Index. A firm called ForceShares proposed the 4X long and short ETFs, and the SEC's lower-level staff had tentatively given them the go-ahead. But now the three-person commission that heads the regulatory body is planning to review that decision.
It's unclear how long the review of the ForceShares Daily 4X US Market Futures Long Fund and ForceShares Daily 4X US Market Futures Short Fund will now last. They were going to start trading before long under the ticker symbols "UP" and "DOWN." But given the ETF controversy here, let's go back to the initial question: How much leverage is too much?
Well, investors have long been able to trade the overall stock market, various industry sectors, and alternative assets like bonds, currencies, and commodities on a 2X and 3X basis. When I run an ETF Screener for the term "3X" at our Weiss Ratings website, I get six pages of results – or a total of 59 ETFs. The firm Direxion sponsors almost all of them, though VelocityShares offers a handful targeting commodities like gold and oil.
Search for "2X" and you get another 28 ETFs. That includes funds from Credit Suisse tracking more esoteric things like Master Limited Partnerships (MLPs) and Mortgage Real Estate Investment Trusts (MREITs). Some have cringe-inducing names like the Credit Suisse X-Links Monthly Pay 2xLeveraged Alerian MLP Index ETN (AMJL, Rated "D-") or UBS ETRACS Monthly Reset 2XLeveraged ISE Exclusively Homebuilders ETN (HOML, Rated "C").
Incidentally, some ETF sponsors don't use the terms "2X" and "3X" in their fund names. ProShares uses the words "Ultra" and "UltraShort" for their 2X products, and "UltraPro" and "UltraPro Short" for their 3X ones. Search for those terms at our site and you'll get another 98 ETFs targeting everything from semiconductor stocks to the Japanese yen to Mexican stocks to Treasury Inflation Protected Securities (TIPS).
No surprise: The returns on these products are incredibly volatile. Sort by 5-day total return, and you find the Direxion Daily Brazil Bull 3X Shares (BRZU, Rated "D+") jumped 11.6% through mid-week. On the flip side, the Direxion Daily Semiconductor Bear 3X Shares (SOXS, Rated "D-") tanked 9.6%.
But things get really ridiculous when you extend the time horizon to year-to-date. The Direxion Daily South Korea Bull 3X Shares (KORU, Rated "C") has surged 88.1% just five and a half months into 2017, as you can see in this list sorted in descending order. Great for you if you held it.
Data Date: May 17, 2017
But if you owned the VelocityShares 3X Long Natural Gas ETN Linked to the S&P GSCI Natural Gas Index ER (UGAZ, Rated "E+") instead? You lost 52.7% of your money. What's more, leveraged ETFs in general … and many commodity futures ETFs in particular … also suffer from nasty long-term tracking errors. So you would have lost 94.3% of your money had you held UGAZ over the past two years, and 99.3% over the past three!
The lesson here? Leveraged ETFs can be appropriate for some investors, and for shorter holding periods — days, weeks, or in specific, isolated circumstances, a few months.
But the risk of loss rises substantially the farther out you go on the leverage scale, and the longer you hold them. It goes without saying that IF the SEC ultimately approves UP and DOWN, you better know what you own and why you own it … and don't let grass grow under your feet trading either one!
Until next time,
Mike
P.S. Did you see the news? That I'll be attending and presenting at the MoneyShow San Francisco, which runs from August 24-26, 2017, and the MoneyShow Toronto, which runs from September 8-9, 2017?
If you already checked out the details and signed up to attend, great. I can't wait to see you there, and to answer any questions you might have in person. If not, both events are free to attend. You just need to register in advance.
So be sure to click here for San Francisco and click here for Toronto. Or call the MoneyShow team at 1-800-970-4355 and tell them you're responding to my invitation.
ETF Spotlight Edition, by Mike Larson, Senior Analyst
Mike Larson is a Senior Analyst for Weiss Ratings. A graduate of Boston University, Mike Larson formerly worked at Bankrate.com and Bloomberg News, and is regularly featured on CNBC, CNN, Fox Business News and Bloomberg Television as well as many national radio programs. Due to the astonishing accuracy of his forecasts and warnings, Mike Larson is often quoted by the Washington Post, Chicago Tribune, As-sociated Press, Reuters, CNNMoney and many others.