Stocks Living in "Rotation Nation" as Expectations for Trump Programs Shift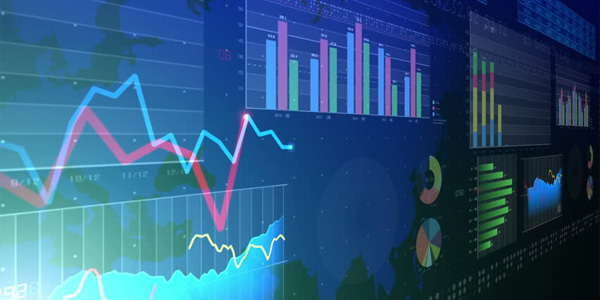 Rotation Nation. That's where many stocks find themselves these days.
Not too long ago, I wrote about the red-hot semiconductor sector. Those stocks have been outstanding performers in the past year. But now they're among the stocks seeing the deepest corrections. The sector's standard-bearer Nvidia (NVDA, Rated "B+") has surged 219% in the past year … but it's down 6.3% over the past month.
Then there are defensive groups like utilities. NextEra Energy (NEE, Rated "B") is the largest utility in our coverage universe, with a market capitalization of just over $60 billion. It fell more than 13% between early July and late November. But it's up 7.9% in the past month, double the 3.9% return of the SPDR S&P 500 ETF (SPY, Rated "B").
We've also seen several gold miners take the lead in the performance race recently. The VanEck Vectors Junior Gold Miners ETF (GDXJ, Rated "C-") has badly lagged the market over the past six months, with a six-month return of -3.1%. But over the past month, it's up 8.7%.
Or how about the construction and materials stocks? They surged after the election, with leading names like Martin Marietta Materials (MLM, Rated "B") and Granite Construction (GVA, Rated "B") up 47.5% and 36.1% in the past year. But in the past month, they're down 11% and 8.2% respectively.
The source of this rotation seems pretty clear to me. In November and December, investors aggressively bought stocks most likely to benefit from the incoming Trump administration's programs. But over the past several weeks, they've started shifting into lower-growth, safety stocks in sectors like utilities and gold mining.
That's because the early euphoria over Trump's proposed programs has transitioned into healthy skepticism. Investors want to see exactly how Trump plans to fund and roll out his $1 trillion infrastructure plan, and what his tax and spending programs will look like. Until they get those details, they're taking out "insurance" by rotating out of "growthier" stocks and into "safer" ones.
Personally, I think it's just a matter of time before Trump gets most of what he wants. He has a Republican-controlled House and Senate behind him. Plus, his business-friendly policies have a lot of backers in Corporate America. They'll agitate for things to get done if legislators fail to fall in line for long.
So I would continue to view pullbacks in sectors like materials, defense, construction, infrastructure, and financials as opportunities to get in on the cheap … and rallies in sectors like utilities, REITs, and other safety plays as opportunities to lower your exposure at better prices.
Incidentally, our Weiss Platinum stock screeners are a great tool for finding winners in those buyable sectors. So be sure to use them if you're already a Platinum member – or click here to sign up if not.
Until next time,
Mike
Stocks & Sectors Edition , by Mike Larson, Senior Analyst
Mike Larson is a Senior Analyst for Weiss Ratings. A graduate of Boston University, Mike Larson formerly worked at Bankrate.com and Bloomberg News, and is regularly featured on CNBC, CNN, Fox Business News and Bloomberg Television as well as many national radio programs. Due to the astonishing accuracy of his forecasts and warnings, Mike Larson is often quoted by the Washington Post, Chicago Tribune, As-sociated Press, Reuters, CNNMoney and many others.