Want Big Yields & Hefty Gains? Here's How Weiss Ratings Can Help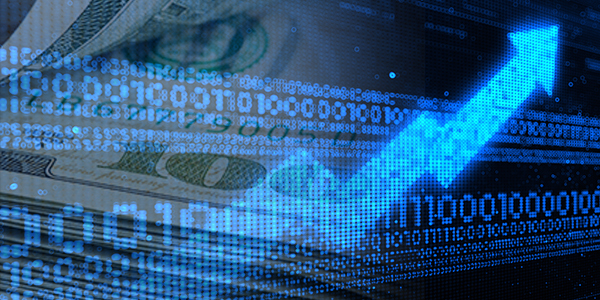 If there's one thing investors want in this low-rate world, it's stocks with generous yields. If they can get nice capital gains at the same time, that's even better.
Now, Weiss Ratings can help you find both – in the red-hot Business Development Company, or BDC, sector.
If you're not familiar with BDCs, they help finance smaller, development-stage and higher-risk companies by investing in their debt and equity securities. Those companies either can't or don't want to turn to traditional banks, or need the hands-on advice and mentorship that BDCs provide.
BDC shares trade like any other stock on the major exchanges. But technically, they're registered as closed end funds. Because the underlying companies they're lending to are riskier, BDCs receive generous yields on their securities. BDCs then turn around and use the interest income they receive to pay out handsome dividends to shareholders.
In the past, industry classifications were constantly changing for BDCs. Many also weren't able to deliver consistent, detailed financial results. So they faded in and out of our Weiss Ratings system.
But we recently fixed those issues. That means you can use our Ratings to find the most fundamentally sound, technically promising BDC candidates for your portfolio.
Here's a list of the top 10 BDCs in our coverage universe with at least $50 million in market capitalization and 50,000 shares in average daily volume:
You can see the average dividend yield among these stocks is 8.2%, roughly 3.5 times the yield on the 10-year Treasury. Not only that, the average 1-year return for the sector is more than 37%. So you're talking about very healthy total returns.
Naturally, BDCs could face some pressure if long-term interest rates rise sharply. That's what happens with other higher-yielding stocks like Real Estate Investment Trusts (REITs) and utilities.
But BDCs also tend to track perceptions about credit quality. If rates are rising because investors believe the economy is improving, that's a positive for credit. Or in other words, BDC shares could continue to rally even in a rising-rate environment – as long as rates are rising for the "right" reason.
Bottom line: If you own any BDCs, you can now see how they stack up against the competition using our Weiss Ratings. If you don't, and are looking to boost your income, take advantage of our new coverage to find the best ones for you.
Until next time,
Mike
Stocks & Sectors Edition, by Mike Larson, Senior Analyst
Mike Larson is a Senior Analyst for Weiss Ratings. A graduate of Boston University, Mike Larson formerly worked at Bankrate.com and Bloomberg News, and is regularly featured on CNBC, CNN, Fox Business News and Bloomberg Television as well as many national radio programs. Due to the astonishing accuracy of his forecasts and warnings, Mike Larson is often quoted by the Washington Post, Chicago Tribune, As-sociated Press, Reuters, CNNMoney and many others.