Which ETFs Shined ... and Which Crashed & Burned ... in Q1?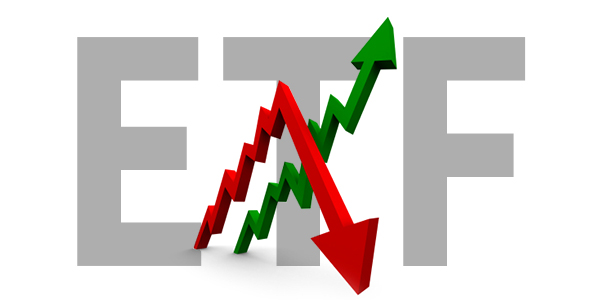 Today is the last day of the first quarter. That makes it a great time to catch up on ETF performance.
Which ETFs shined in the first three months of the year? Which crashed and burned? And what does that say about the rest of 2017? Let's dive right in, using the Weiss Ratings ETF Screeners you have access to as a Weiss Platinum subscriber (Click here if you're not yet on board).
Here's a screenshot from a Screener I created showing all BUY- and HOLD-rated ETFs in our coverage universe. I eliminated leveraged products to make the underlying trends more clear, and I blocked out ETFs with less than $50 million in assets as they typically have low liquidity and trading volume.
What stands out right from the get go? Foreign-stock ETFs dominate the list. Three of the top 10 invest in Indian shares, while another three invest in Chinese stocks. The iShares MSCI Brazil Small-Cap ETF (EWZS, Rated "C-"), Global X MSCI Argentina ETF (ARGT, Rated "C"), and iShares MSCI Chile Capped ETF (ECH, Rated "C-") took three more spots. The only U.S.-focused fund to crack the top performers list was the SPDR S&P Biotech ETF (XBI, Rated "C").
What happens if you flip the script? What if you only look at HOLD- and SELL-rated ETFs, with the same exclusions for leveraged and low-asset ETFs, to find which ones struggled the most in Q1? Here's a Screener from earlier this week showing those results:
Just like with the leaders list, a trend is easily perceivable here. Anything related to energy suffered a horrid quarter. That includes products like the iPath S&P GSCI Crude Oil Total Return Index ETN (OIL, Rated "D") that track underlying commodity prices, and ETFs like the PowerShares DWA Energy Momentum Portfolio (PXI, Rated "C-") that own energy shares.
For things to change in the second quarter and beyond, we're going to need to see the U.S. dollar firm up again, like it did in the wake of the 2016 election. That would help reverse the recent trend of foreign markets outperforming domestic ones. We're also going to need to see OPEC extend or deepen output cuts, U.S. shale producers show some production discipline, or the supply/demand balance improve in the energy products market.
We got some tentative progress on two of those fronts Wednesday. The U.S. Energy Information Administration reported a sizable 3.7-million-barrel drawdown in gasoline stockpiles in the most recent week, while the United Arab Emirates announced a larger-than-expected output cut for the next couple of months. But all that accomplished was to stabilize crude in the $48-$49 area – down from the mid-$50s just a couple weeks ago.
There hasn't been much of an improvement in the BUY/SELL ratio for energy stocks, either. That's a reflection of the still-challenged underlying fundamentals in this post-oil-crash world. You can see that the ratio collapsed from around 0.31 in July 2014 to as low as 0.0057 in early-2016. It has since climbed, but only to a somewhat-less-dismal 0.026.
The takeaway? While you may find an exceptional bargain or two in the energy patch, our data suggests it's probably not yet time to go crazy bottom-fishing there. At the same time, you should probably maintain some exposure to foreign markets. They've been rewarding investors with healthy returns and that trend hasn't changed yet.
Until next time,
Mike
ETF Spotlight Edition , by Mike Larson, Senior Analyst
Mike Larson is a Senior Analyst for Weiss Ratings. A graduate of Boston University, Mike Larson formerly worked at Bankrate.com and Bloomberg News, and is regularly featured on CNBC, CNN, Fox Business News and Bloomberg Television as well as many national radio programs. Due to the astonishing accuracy of his forecasts and warnings, Mike Larson is often quoted by the Washington Post, Chicago Tribune, As-sociated Press, Reuters, CNNMoney and many others.