Who's Leading and Lagging So Far in 2017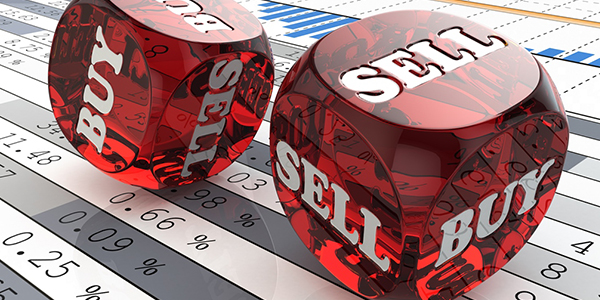 The first month of 2017 is officially in the books! If one thing stands out, it's that this January looked a heck of a lot different from last January.
Stocks fell out of bed in the first month of 2016, with the Dow Jones Industrial Average suffering its worst start to any year in more than a century. But in the first month of 2017, the Dow broke above 20,000 for the first time ever — and the other major averages touched fresh all-time highs.
But if you pull back the curtain, which stocks do you find leading the way? And on the flip side, which stocks are lagging so far in 2017?
I created two Stock Screeners using our Weiss Ratings online tools to show you: An "Early Winners of 2017" Screener and an "Early Losers of 2017" Screener. I limited my analysis to U.S.-based companies with a closing price of at least $5 and a market capitalization of at least $500 million.
For the "Winners" list, I made sure to include only BUY-rated stocks (those with a "B-" or higher Rating). For the "Losers" list, I included only SELL-rated stocks (those with a "D+" or lower Rating). Then I sorted both lists by year-to-date total returns through the end of January.
Here is the list of the best-performing, highly rated winners:
Data as of February 01, 2017
And here is the list of the worst-performing, low-rated losers:
Data as of February 01, 2017
The biggest winner is a veterinary hospital company called VCA Inc. (WOOF, Rated "B"). It surged early on after the candy and food giant Mars Inc. agreed to buy the company for $7.7 billion, closing out January with a gain of around 29%.
The majority of the other winners are in the diversified technology, networking, or semiconductor industries. II-VI Inc. (IIVI, Rated "B") is a photonics and optical components company that surged on news of strong orders tied to expanding data and communications networks. Chipmakers Skyworks Solutions (SWKS, Rated "B") and Maxim Integrated Products (MXIM, Rated "B") jumped after releasing strong quarterly earnings and bullish outlooks.
How To Use "Trump Trades" For BIGGER (And Safer) Profits In 2017
Whether you love him or hate him, President Trump will make a HUGE impact on the financial markets in 2017 and beyond.
And his new business and tax policies could make you very rich.
That's why we created a new (and free) educational email series about how to use "Trump Trades" to grow your retirement account like never before…
Simply CLICK HERE for the full story and to sign up for the free series!
Meanwhile, Opus Bank (OPB, Rated "D+") led the losers list, with a year-to-date loss of almost 32%. The Irvine, California-based bank stock bucked the broader uptrend in financials because it reported a large jump in nonperforming loans and loss provisions.
Fitness gadget maker Fitbit Inc. (FIT, Rated "D") also plummeted after it reported disappointing results, as did athletic gear and clothing company Under Armour Inc. (UA, Rated "D"). Long-struggling retailers like Sears Holding Corp. (SHLD, Rated "E+"), J.C. Penney Co. (JCP, Rated "D+"), and GNC Holdings (GNC, Rated "D") rounded out the losers list.
The broader takeaway for investors like you is that tech is off to a great start in 2017, while retail is not. You can even see that divergence reflected in broad-based sector ETFs. The Technology Select Sector SPDR Fund (XLK, Rated "B") was recently showing year-to-date gains of more than 4%, while the SPDR S&P Retail ETF (XRT, Rated "C") was down by around 2%.
So you may want to stick with the winning stocks and sectors my Screeners identified … and dump or avoid the losers.
Until next time,
Mike
Stocks & Sectors Edition, by Mike Larson, Senior Analyst
Mike Larson is a Senior Analyst for Weiss Ratings. A graduate of Boston University, Mike Larson formerly worked at Bankrate.com and Bloomberg News, and is regularly featured on CNBC, CNN, Fox Business News and Bloomberg Television as well as many national radio programs. Due to the astonishing accuracy of his forecasts and warnings, Mike Larson is often quoted by the Washington Post, Chicago Tribune, As-sociated Press, Reuters, CNNMoney and many others.