VIDEO: An 'Island of Stability' in Turbulent Seas
Welcome back to Wealth & Wisdom, my weekly video update for Weiss Ratings Members.
In this week's episode, I speak with Jon D. Markman, an analyst, two-time Pulitzer Prize winner and senior editor of numerous publications including The Power Elite.
The Nasdaq is having its worst year EVER. And the S&P 500 is down nearly 20% halfway through 2022.
But Members of Jon's service, The Power Elite, have weathered the storm because of his highly vetted recommendations of companies that are built to sustain volatile market conditions.
Jon's focus is on the handful of publicly traded companies that, in his own words, don't suck. They're harder to find than you'd think, but Jon's system focuses on track records, sound fundamentals, exceptional executive management teams and scalability.
In short, he's become a visionary behind investing in the "digital transformation." And despite the broad market's correction, Members of The Power Elite are currently sitting on enormous triple-digit gains of over 133%, 120% and 112%.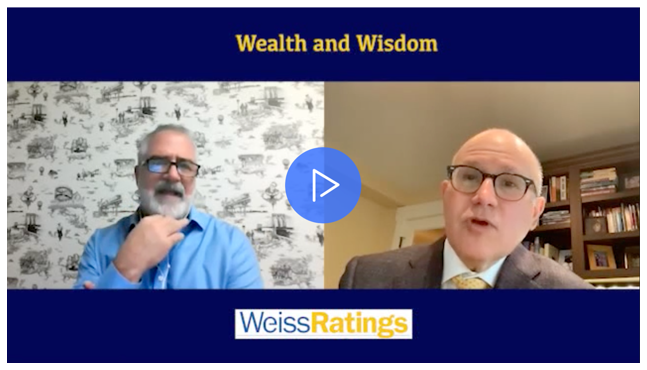 In today's video, Jon and I discuss:
Cloud computing's roots, and why it's now indispensable.


How one chipmaker has a part in nearly every device you touch.


What tools and trade ideas investors need to hedge against and build wealth throughout the current economic crisis.


And how investors can find an "island of stability" amid turbulent market seas.


Click here to watch the video now.
To your Wealth & Wisdom,
Kenny Polcari
Host