VIDEO: Big & Beautiful Beats the Bear
You receive Wealth & Wisdom as part of your Weiss Ratings membership. If you would rather not receive this benefit, you can unsubscribe here.
Welcome back to Wealth & Wisdom, my weekly video update for Weiss Ratings Members.
In this week's episode, I speak with Mike Larson, an analyst and senior editor who has been at Weiss Ratings for decades.
Mike's is the editor of Weekend Windfalls, a service that embraces a safety-oriented options strategy that produces, on average, income of $1,000 a week for its members.
Even through this year's market volatility, Mike has guided Weekend Windfalls members through the sell-offs by targeting defensive stocks that tend to outperform in bear markets.
In the past two months, members were able to grab gains of:
$1,694 from put options from a Big Oil behemoth.


$1,298 in a consumer staples giant.


And $1,830 Big Pharma company.
Mike is also an expert in the bond market, which he says is the leading indicator of a looming recession.
According to Mike, every time the bond market's yield curves have looked like they do now, "we've been on the cusp of a recession." And since this year is nothing like last year, investors need to know which sectors to turn to in order to find safe havens for their funds.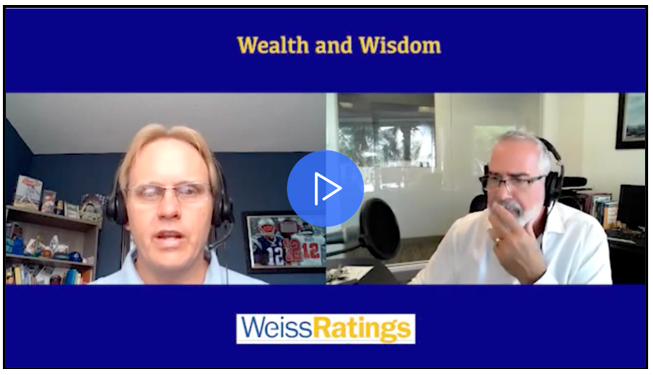 In today's video, Mike and I discuss:
The safety-first Weekend Windfalls strategy, which occasionally employs put spreads to ensure solid returns.


How the current market environment is being fueled by fear of inflation, recession and Federal Reserve rate hikes.


How inflation is devastating everything from grocery bills to rents.


And defensive, recessions-resistant stocks he likes to weather the current market.


Click here to watch the video now.
To your Wealth & Wisdom,
Kenny Polcari
Host