VIDEO: Chris Coney Demystifies DeFi
Welcome back to Wealth & Wisdom, my weekly video update for Weiss Ratings Members.
In this week's episode, I speak with Chris Coney, an analyst and senior editor of Crypto Yield Hunter.
There, Chris uses his experience in yield farming to help members earn passive income on their crypto, finding yield opportunities that far surpass anything available in the traditional finance world.
For example, the average money market account in 2022 offers a measly 0.23% annual percentage yield.
But Chris recently found an opportunity in the decentralized finance market that offers a 20% APY!
In fact, he believes that DeFi is the future of finance.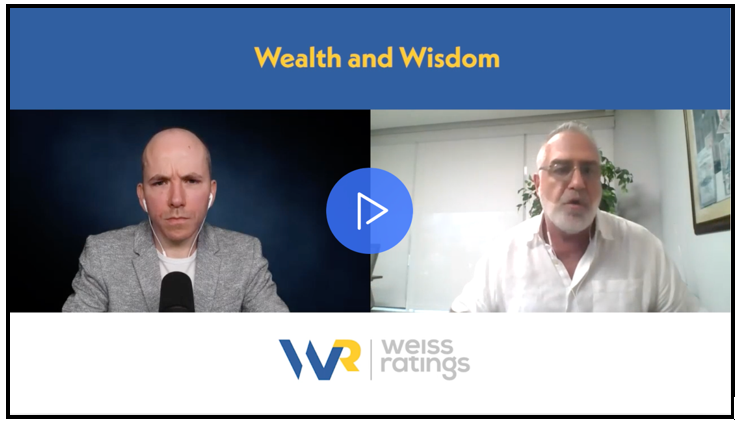 That's why in today's video, Chris and I discuss:
Chris' history in the crypto market, and how he was able to retire at 36.


The FTX collapse and the risks of crypto — how to spot them and how to mitigate them.


How cycles inform crypto price action, including the current crypto winter.


What DeFi really is, and how Chris' proprietary Sideways Siphon strategy can help you find the most promising DeFi opportunities.


Click here to watch the video.
And as a bonus, Chris also recently revealed the three best ways for Weiss Members to succeed with DeFi in 2023. For those details, click here.
To your Wealth & Wisdom,
Kenny Polcari
Host