VIDEO: Crypto Is a Protocol, Not a Company
Welcome back to Wealth & Wisdom, my weekly video update for Weiss Ratings Members.
In this week's episode, I speak with Alex Benfield, analyst and contributing editor to Weiss Crypto Portfolio.
Alex is also a contributor to Weiss Crypto Alert. After graduating with a degree in industrial and operating engineering from the University of Michigan at Ann Arbor, he has been actively researching and investing in crypto since 2017.
That dedication has paid off, too …
Using his expertise and experience working as a data analyst at a major cryptocurrency data firm, Alex focuses on timing the market to optimize medium- and long-term swing trades on blue-chip cryptos.
While at the crypto data firm, Alex worked alongside crypto asset managers and created trading strategies using data such as on-chain analysis, market trends and smart-contract data.
Additionally, Alex is able to gauge market sentiment data to find rising lesser-known crypto assets ready to explode in growth. His Weiss Crypto Portfolio members can certainly attest to that:
• In the Long-Term Portfolio, open positions have accrued gains of over 235% and 186%.

• And this year, closed trades locked in gains of 498%, 618% and an astounding 1,217% for members!
Weiss Crypto Portfolio is currently closed to new members, but Alex arranged an exception for our Wealth & Wisdom family.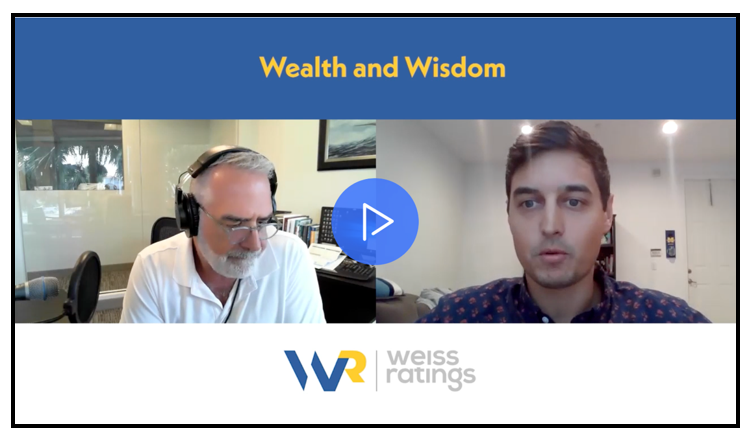 In today's video, Alex and I discuss:
• How Alex got into the world of crypto, as well as the start of the crypto craze in 2017.

• What took place during the DeFi Summer of 2020 — and what decentralized finance is, exactly.

• The Weiss Crypto Portfolio strategy and how members benefit from it.

• Crypto mining and how cheap energy has become the draw of crypto mining everywhere.

• And exciting details about Alex and Weiss Crypto Analyst Juan Villaverde's new product launch that you don't want to miss!
Click here to watch the video.
To your Wealth & Wisdom,
Kenny Polcari
Host