VIDEO: Get In on This Gift to the EV World
Welcome back to Wealth & Wisdom, my weekly video update for Weiss Ratings Members.
In this week's episode, I speak with Tony Sagami, an analyst and senior editor of Disruptors & Dominators.
Tony needs no introduction. He's been a figure at Weiss Ratings for more than 25 years. He's full of knowledge and information, and it's always a pleasure for me to speak with him.
And folks, Tony really knows his stuff. In fact, even during the worst years for stocks, Tony was named "Portfolio Manager of the Year" — TWICE — by Thomson Financial. He was one of the first analysts to introduce computer software for trading stocks.
Additionally, in the early 2000s, he wrote "The Supernet," which provided a vision of the internet of the future that was far ahead of its time.
His trading service, Disruptors & Dominators, reflects Tony's vision and knack for picking the right stocks even in the worst market conditions … and members would definitely agree.
Currently, three of the open positions in Tony's portfolio are handing members some really nice gains, including:
34.6% on a big-box store.


18.6% on an energy company.


And 11% on a mining giant.
What's more, Tony just took a fantastic trip to Chile, and he's going to tell us all about what he found there in terms of lithium and the prospects for it. It's truly exciting stuff, so let's get right to it: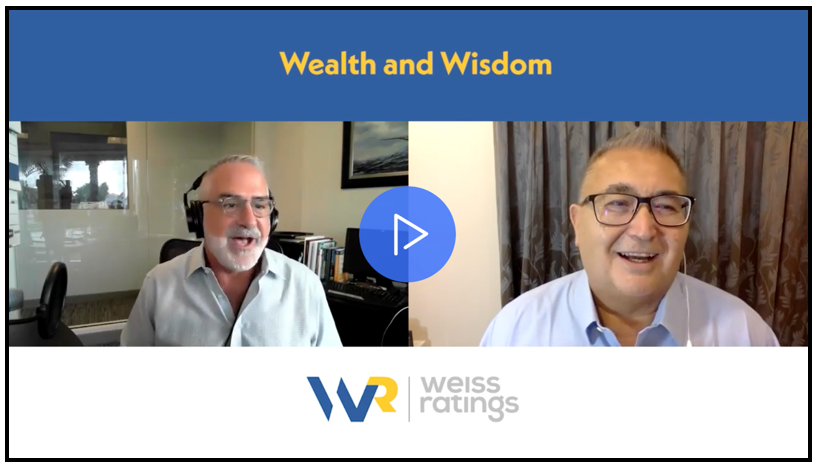 In today's video, Tony and I discuss:
The exciting details about Tony's trip to northern Chile's Atacama Desert, where one of the biggest lithium mines in the world is located.


The even more exciting prospects of lithium, especially in the electric vehicle sector, and why it needs to be a part of your natural resource portfolio.


Some of the winning stocks in Tony's Disruptors & Dominators portfolio, including one that Tony says is a must-buy.


Why EVs are such a big deal, and why it's critical to not only have batteries that last, but a way to safely dispose of them … and why this one company is the answer to that.


Click here to watch the video.
To your Wealth & Wisdom,
Kenny Polcari
Host