VIDEO: Invest in the Most Exciting Private Equity Deals
Today, I have the great pleasure of speaking with Chris Graebe, editor of Deal Hunters Alliance here at Weiss Ratings, and analyst Sean Levine, who works closely with Chris. But before we dive into today's discussion, let's go over Chris' impressive resume for those of you unfamiliar with this private equity deal hunter …
Chris is a leading early stage investor and educator in the private deal funding space. His specialty is finding red-hot breakthrough companies and investing in them before venture capitalists get in.
Chris invested alongside Mark Cuban in BeatBox, a beverage company that's grown like wildfire. Plus, he got into an early stage deal for M.C. Squares, before it was featured on "Shark Tank" and before they received an investment from billionaire Kevin O'Leary.
So far, Chris has invested in over a dozen companies worth a combined $400 million and counting. And he's also rejected thousands more.
Chris knows all the players in the private-equity space. And they call him because he knows a great deal when he sees one. Over the past few years, Chris has helped private companies raise over $12 million, including as a lead investor.
As the editor of Deal Hunters Alliance, he introduces members to private companies that have the best potential of turning nominal investments into memorable wins. In fact, the two private deals that he brought to Deal Hunters Alliance Members were a huge success …
• For the first deal, more than one-fifth — $1.2 million, to be exact — of the total raised in its first funding round happened in 24 hours.

• The second deal was just as impressive, surpassing the company's funding goal of $3 million in just under 78 hours.
And this is just the beginning. Chris' goal is to not only deliver the best companies and deals to members, but you can also rest assured that Chris and his team undergo a strict vetting and due diligence process for every company they consider.
We have got a lot to discuss, so let's get into it: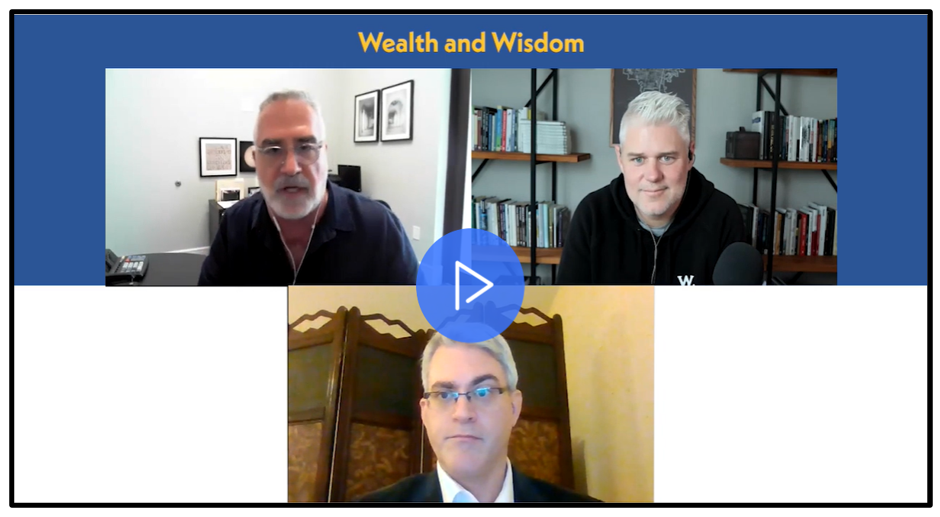 During our interview, Chris, Sean and I discussed …
• How in the private equity funding space, there are the Regulation-A and Regulation-Crowdfunding subcategories and the key differences between the two.

• The Deal Hunters Alliance strategy and how Chris and his team are getting involved in the crowdfunding space.

• The details of how Chris and Sean find those exciting deals — how they connect and build relationships with the founding teams, as well as their due diligence process for choosing which companies to go forward with.

• Chris and his team's involvement in the Regulation-CF space and how they find the best possible deals for Deal Hunters Alliance Members.
Click here to watch the video.
To your Wealth & Wisdom,
Kenny Polcari
Host