VIDEO: Joel Kruger on NFTs, Markets & More
Welcome back to Wealth & Wisdom, my weekly video update for Weiss Ratings Members.
In this week's episode, I speak with Joel Kruger, an analyst and senior editor of NFT Wealth Builder.
Joel is a pioneer investor and analyst in the fast-growing blockchain sector of non-fungible tokens, or NFTs. He has been cited by MarketWatch as one of 50 traders that investors should watch.
Joel began buying some of the world's first NFTs at a time when most crypto experts thought they were a joke. But the rapid rise in his NFT portfolio value proved them wrong.
And now, his foresight and expertise are paying off for members of his publication, NFT Wealth Builder. Big time!
Joel's recommendations have resulted in members seeing returns on investment of: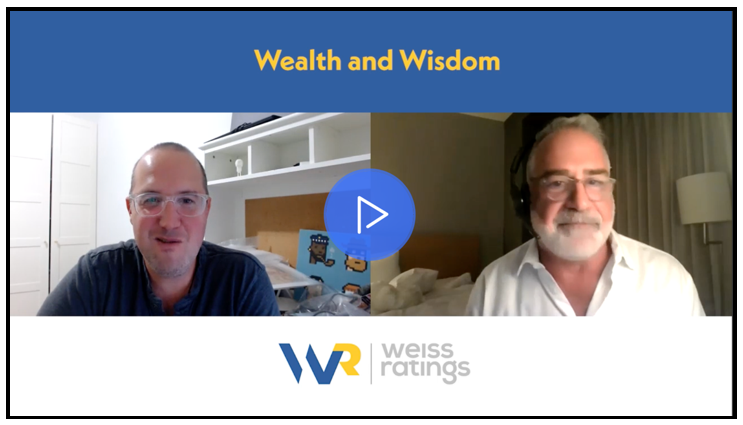 In today's video, Joel and I discuss:
The enormous, long-term potential of NFT ownership.


Web3 and personal ownership of the internet.


The forthcoming bottom in the crypto market.


And how global inflation has affected traditional and alternative assets differently.


Click here to watch the video.
To your Wealth & Wisdom,
Kenny Polcari
Host