VIDEO: Keep Your Portfolio Above Water
Welcome back to Wealth & Wisdom, my weekly video update for Weiss Ratings Members.
In this week's episode, I speak with none other than Jon D. Markman, an award-winning analyst and senior editor of Crisis Profit Trader.
Fun fact: The ultimate prize for financial writers in the world of business is the Gerald Loeb Award for Distinguished Business and Financial Journalism. It's like the Pulitzer Prize. Well, Jon and his team have won both.
While Jon writes for a number of publications at Weiss, I want to focus on his role at Crisis Profit Trader, because not only are the markets getting more anxious by the minute, but we're also in the middle of a political midterm election. And the cherry on top of all that: soaring inflation and a potential recession. There are crises all around us.
That's why it felt like the perfect time to have a conversation with Jon about Crisis Profit Trader. Members can benefit from such a service because it's specifically geared toward helping them navigate through market crises with the right strategy to ensure their portfolios will stay above water.
We're now in September, and in a normal year, September and October tend to be volatile months. This year, it's surely going to be exacerbated by what's happening at the Fed, on the economic front, with the U.S. midterm elections and around the world geopolitically.
So, Jon's talking in-depth today about how he set up Crisis Profit Trader and what members can get out of the publication: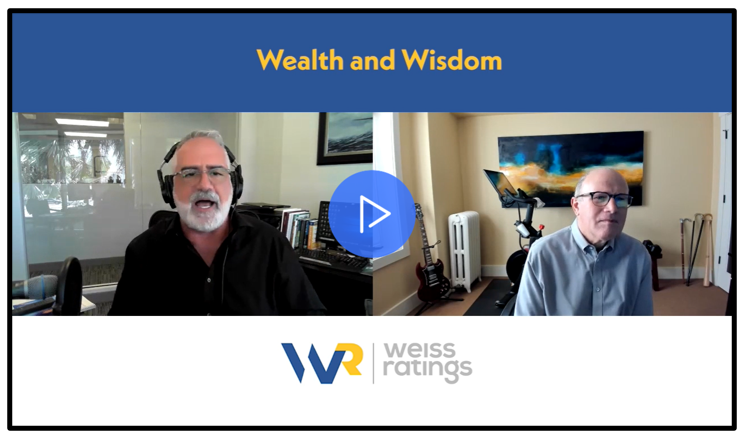 In today's video, Jon and I discuss:
• His experience during periods of great market anxiety, such as in the 2000-2002 Dot-Com Bubble, the 2007-2009 housing crisis and more. Most people don't have the experience of trading in a recession or bear market — Jon does.

• One of the main benefits of Crisis Profit Trader and how it allows members to play both sides of the market to make money by using exchange-traded funds.

• A deep dive into Jon's simple Crisis Profit Trader strategy, which he breaks down for viewers.

• An even deeper dive into how Jon picks the ETFs and stocks for his Crisis Profit Trader portfolio, and his specific methodology and profit target behind each pick to hand his members the most gains no matter what the market's doing.
Click here to watch the video now.
To your Wealth & Wisdom,
Kenny Polcari
Host