VIDEO: Nilus Mattive on Income, Crypto & More
Welcome back to Wealth & Wisdom, my weekly video update for Weiss Ratings Members.
In this week's episode, I speak with Nilus Mattive, an analyst, crypto expert and associate editor of Weiss Crypto Investor.
Nilus began investing in sixth grade and after college, he cut his teeth on Wall Street. Nilus worked for Standard & Poor's, working on their newsletter called The Outlook.
In addition to his deep understanding of the crypto sector, he's now recognized as a retirement and income investing strategist. And now on his second tour with Weiss Ratings, he's helping our team of analysts and editors with publications like Weiss Crypto Investor, Weiss Ratings Daily, Weekend Windfalls and Safe Money Report.
And his contributions in Weiss Crypto Investor are certainly not going unnoticed. Members of that service are sitting on open gains of over 629% and 278% in the two largest coins by market cap.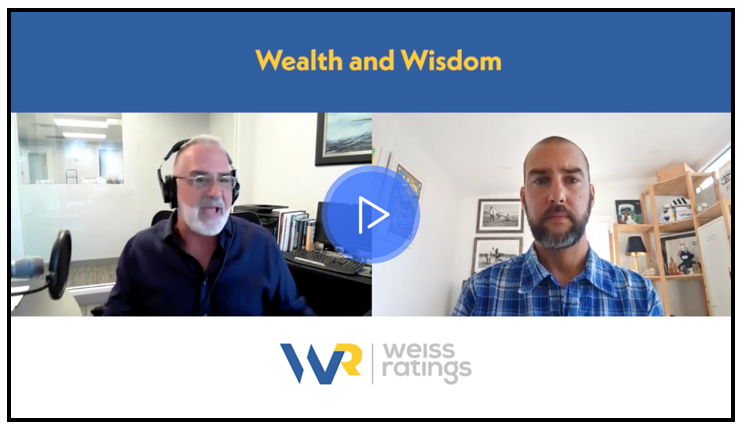 In today's video, Nilus and I discuss:
• His experience being in the World Trade Center on 9/11.

• His background in traditional markets, and how he sees parallels between them and crypto markets.

• The value in income investing, and how to produce yield in an otherwise abysmal bear market.

• Bitcoin mining and Ethereum's Merge.
And much more! Click here to watch the video.
To your Wealth & Wisdom,
Kenny Polcari
Host