VIDEO: Plan Long & Play It Safe
Welcome back to Wealth & Wisdom, my weekly video update for Weiss Ratings members.
In this week's episode, I speak with one of my favorite Weiss Ratings editors and fellow Boston University graduate, Mike Larson. Mike's the editor of and contributor to three publications here at Weiss: Safe Money Report, Weekend Windfalls and Weiss Ratings Daily.
Today, I talk to Mike about Safe Money Report. But before we get into it, I wanted to talk a bit about what exactly that service is and what it does. Its focal point is, as the name suggests, safety-focused investing. And that's perfect for the current market climate.
So, it's no surprise that members are currently sitting on open gains of:
• 29% in a fast-food stalwart.

• 26% in a precious metals exchange-traded fund.

• And 19% in a behemoth electric utility.
You see, Mike's Safe Money Portfolio focuses on using conservative investment strategies that outperform the market overall in both the long term and during tumultuous conditions.
Mike has a proven strategy of using the safety-oriented Weiss Ratings system to guide members to the stocks and ETFs that not only provide asset protection, but also consistent dividends and wealth-building growth.
In fact, Mike's the perfect guy to talk to right now as there's a lot of nervousness and angst in the market, and Safe Money Report speaks to that narrative.
We've had a very interesting summer with analysts and traders convincing themselves that inflation was subsiding, the Fed was going to pivot its monetary policy and everything was going to be fine. Then suddenly, boom, we get hit with more aggressive talk from the Fed, claiming they'll do whatever it takes to battle inflation.
Safe Money Report mutes all that Wall Street noise and drills down into long-term planning and safety-focused investing: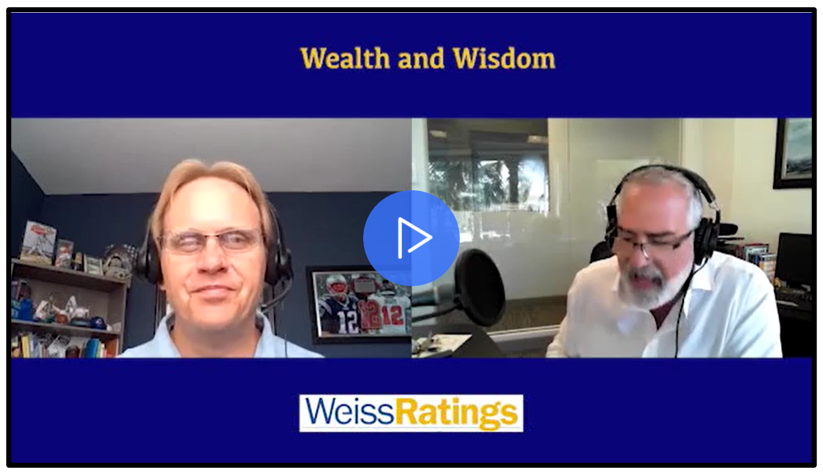 In today's video, Mike and I discuss:
• His views on the market right now and how to find the right balance to alleviate some selling pressure.

• Sectors that do well in a late-cycle, recessionary environment when the economy's best days are behind us in terms of growth.

• A deep dive into Mike's Safe Money Report strategy and how the service works, including his research methodology and picking stocks and sectors that hand members long-term growth and consistent dividends.
Click here to watch the video now.
To your Wealth & Wisdom,
Kenny Polcari
Host