VIDEO: Ruin the Bell Curve with Tony Sagami
You are receiving Wealth & Wisdom every Tuesday as part of your Weiss Ratings membership. If you decide you don't want to take advantage of this complimentary new Member benefit, you can always unsubscribe here.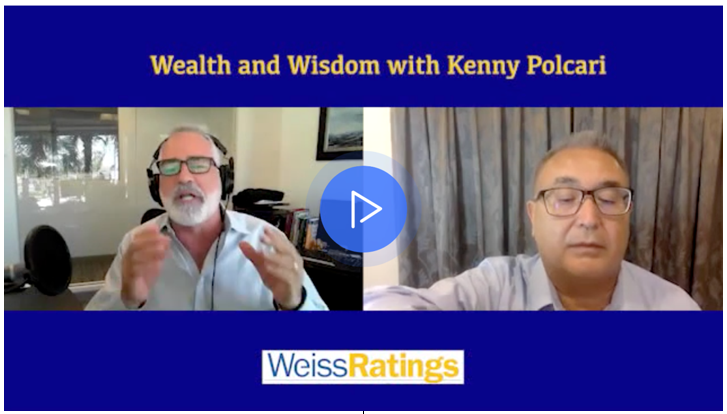 Welcome back to Wealth & Wisdom, my new weekly video update for Weiss Ratings Members.
In this week's episode, I speak with Tony Sagami, an analyst and senior editor of Disruptors & Dominators and Weiss Ultimate Portfolio.
Tony's an early pioneer in the application of technical quantitative analysis, a methodology that he explains is put to use in the Weiss Safety Ratings and Weiss Performance Ratings.
And according to Tony, it's "just like we're back in school … [stocks] get an 'A,' 'B,' 'C,' 'D' or 'F' [rating]."
By using that methodology he helped develop, Members of Tony's services are currently sitting on open gains of over 31% and 18%, despite the broad market's recent sell-off.
In todays' video, Tony and I discuss:
The difference between Weiss' Safety and Performance Ratings.


What qualifies a company as a market dominator or disruptor.


Junkyards and Software-as-a-Service.


And why being able to afford a Rolex doesn't mean you should.


Click here to watch this brand-new video now.
If you'd like to read the transcript, you can do so here.
To your Wealth & Wisdom,
Kenny Polcari
Host