VIDEO: Safely Navigate the Banking Crisis with Weiss Ratings
Because of the urgency of today's interview topic, we are bringing you another edition of Wealth & Wisdom this week.
Today, I had the pleasure of talking to Joel Kruger, a pioneer investor and analyst in the fast-growing blockchain sector of non-fungible tokens.
Joel is also the editor and contributor to a number of Weiss Ratings crypto products, including NFT Wealth Builder and Weiss Crypto Daily.
He has been cited by MarketWatch as one of 50 traders that investors should watch. He has accurately predicted almost every major price swing in the crypto market in recent years.
Joel is a senior strategist for one of the world's largest institutional crypto exchanges, where the average daily trading volume is $2 billion in crypto.
However, we won't be spending too much time talking about NFTs today. But we are going to be talking about the crypto space and where it's going.
But more important, as many of you know, we just went through a banking crisis here in the U.S. after Silicon Valley Bank's failure, which set off a domino effect of other bank failures.
While officials at the Federal Reserve and in Washington assure us the overall bank situation is under control, it's critical for investors to be aware of all the details and to have the right tools that will help them navigate safely through — and avoid — the next potential crisis.
In fact, the best tool at your disposal is the Weiss bank ratings page, which you can access for free at any time to get a detailed, accurate and unbiased rating on hundreds of financial institutions.
There are plenty of high-rated banks out there that may be deserving of your funds. Be sure to keep an eye on the ratings every day, as those can change at any time.
And while a high rating is no guarantee that a company won't, say, fall victim to a bank run (as we just saw happen for the first time in history), it is certainly an indicator of strength when compared to its peers.
It's also important to point out that after all this happened, we saw cryptos that have been under pressure for months suddenly take off on the back of that news.
Why? Because crypto is the ultimate alternative investment and when things go sideways in other sectors, especially in the financial sector, crypto becomes a haven, comparable to gold.
Joel and I get into the current cryptocurrency market, what all these recent events mean for the future of crypto and much more, so let's get started: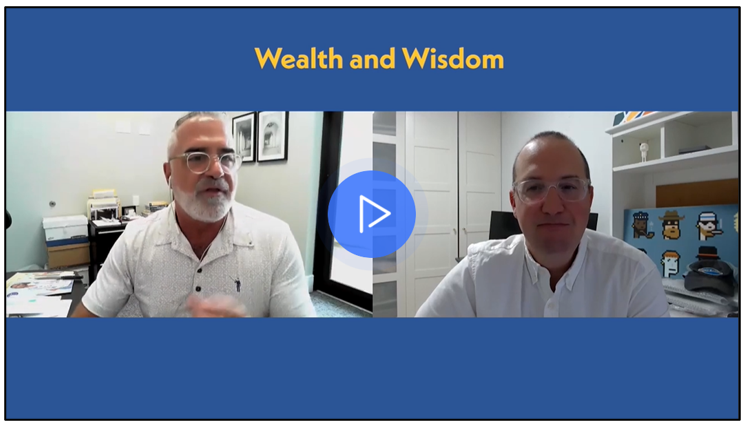 During our interview, Joel and I discussed …
The details of the SVB banking crisis, what led to its downfall and what has been labeled a social media bank run. (Don't forget to check out the Weiss bank ratings page to avoid another potential bank run.)


The U.S. banking system and the way it's set up — what regulations, policies and insurances are in place to ensure these crises are mitigated.


The fascinating dynamic and correlation between the stock market, the Fed's rate hikes and the crypto market that investors need to understand.


Investors can no longer ignore the fact that cryptocurrency is a disruptive asset in financial markets and how what is happening could be one of the defining moments for crypto.


The importance of looking at crypto in the long term and the fact that volatility is actually coming down and stabilizing in the crypto space is a very reassuring sign.
Crypto's resilience and performance in the face of adversity and how it's dealt with numerous setbacks and still rallied back to a record-high every time.


Click here to watch the video.
To your Wealth & Wisdom,
Kenny Polcari
Host
P.S. With all the uncertainty around banks, stocks and other traditional investments, there has never been a better time to find alternative places to put cash to work. My readers know that investing in digital collectibles is a great place to do that. And my friend Chris Graebe has another, even more timely idea I think you will want to explore. Check it out here.