VIDEO: The Business of Finding Opportunity
Welcome back to Wealth & Wisdom, my weekly video update for Weiss Ratings Members.
In this week's episode, I speak with Chris Graebe, editor of Deal Hunters Alliance.
His specialty is finding red-hot, breakthrough companies and investing in them before venture capitalists get in.
Chris was an early investor in companies like ThisWayGlobal, an artificial intelligence firm with breakthrough technology that landed it lucrative partnerships with Alphabet's (GOOGL) Google and International Business Machines (IBM).
He invested alongside Mark Cuban in Beat Box, a beverage company that's grown like wildfire.
He also got into an early stage deal for MC Squares, before it was featured on "Shark Tank," and before they received an investment from billionaire Kevin O'Leary.
So far, Chris has invested in over a dozen companies worth a combined $400 million and counting. And he's rejected thousands more.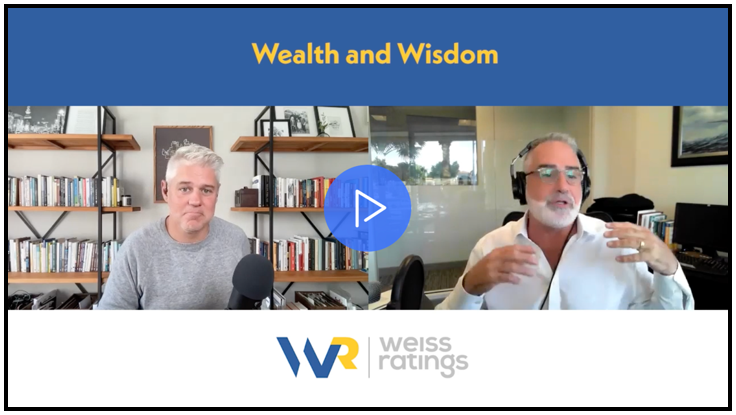 In today's video, Chris and I discuss:
Chris' history in the private equity and crowdfunding space.


The first offering for members of Deal Hunters Alliance in an energy storage startup that raised $5 million in just 72 hours.


The next deal being targeted for members of that service.


How the private equity space has grown since 2006, when the doors were opened for average retail investors to participate in these formerly off-limits deals.
Click here to watch the video.
To your Wealth & Wisdom,
Kenny Polcari
Host