VIDEO: These Ratings Protect Investors
Welcome back to Wealth & Wisdom, my weekly video update for Weiss Ratings Members.
In this week's episode, I speak with Gavin Magor. For over 14 years, Gavin has been the director of ratings and research at Weiss. He oversees a global team of research analysts and data scientists to ensure that the 52,000 ratings in the Weiss universe continually meet the highest standards of independence and accuracy.
And now, Gavin is the editor of the latest Weiss service, All-Weather Portolio.
The strategy for All-Weather Portfolio, which is based on a computer model that would've beaten the S&P 500 by a ratio of nearly 5-to-1, aims to help investors insulate their portfolios regardless of whether we're in a bull or bear market.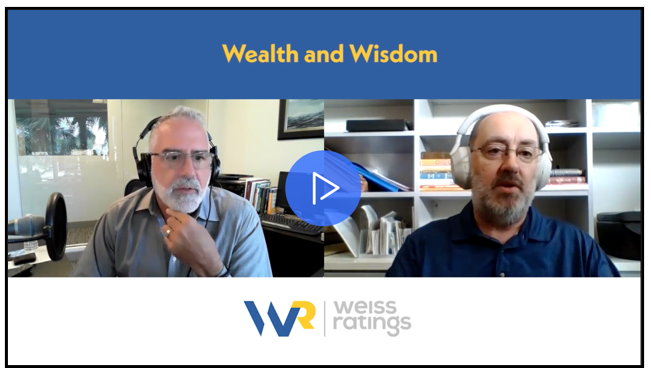 In today's video, Gavin and I discuss:
The consumer-facing ratings for insurance companies, banks and credit unions.


The investment-focused ratings for stocks, exchange-traded funds and mutual funds.


How the Weiss Ratings are geared toward longer-term investors.


And how the new All-Weather portfolio, like the ratings themselves, is data-driven.


Click here to watch the video now.
To your Wealth & Wisdom,
Kenny Polcari
Host