VIDEO: This Is Going to Revolutionize Finance
Welcome back to Wealth & Wisdom, my weekly video update for Weiss Ratings Members.
In this week's episode, I speak with Juan Villaverde, an analyst, creator of the Crypto Timing Model and editor of Weiss Crypto Portfolio.
Juan got his start in finance right out of college, but as he was establishing his career, he began to realize the technological opportunity crypto presented.
According to Juan, he "always felt that [finance] was overdue for a bit of a tech upgrade … like the newspaper industry went through in the '90s."
Well, since then, he's been proven right. Crypto and decentralized finance have revolutionized the financial sector as a whole, and Juan says we're just beginning to scratch the surface.
"We're going to be able to recreate and expand the financial system using smart contracts, using this technology … we now know that as DeFi."
Juan has used his knowledge and expansive experience in both traditional and crypto assets to create the first-ever Crypto Timing Model, which plays an enormous role in his service, Weiss Crypto Portfolio.
As a result, members of that service are sitting on open gains of over 298% in ETH and over 182% in BTC. Icing the cake, five times this year, members had the opportunity to close out trades resulting in gains of over 102%, 113%, 295%, 498% and a mind-boggling 1,217%!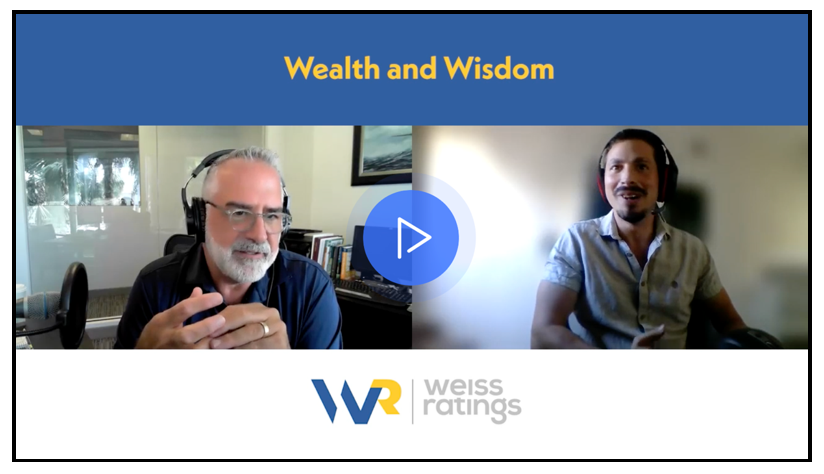 In today's video, Juan and I discuss:
• The difference between Bitcoin (BTC) and Ethereum (ETH). Juan says to "think about Bitcoin as the gold of the digital world. Ethereum is oil, it's energy."

• The Merge, Ethereum's upcoming combination of the ecosystem's two chains.

• The shift from proof-of-work to proof-of-stake.

• And why holders should be staking their ETH.
Click here to watch the video now.
To your Wealth & Wisdom,
Kenny Polcari
Host