VIDEO: Why Wall Street Wants Political Gridlock
Welcome back to Wealth & Wisdom, my weekly video update for Weiss Ratings Members.
In this week's episode, I speak with Mike Larson, an analyst and senior editor of Weekend Windfalls and Safe Money Report.
Now, many of you know Mike, but for those of you who are new, here's a quick introduction …
Mike is an outstanding leader in conservative investing and his Safe Money Report is one of the most successful memberships here at Weiss, mainly because it's all about how to invest your money safely.
And considering the environment we're in today, there's no better place to be than in safe investments.
Plus, members of Safe Money Report are currently seeing open gains of:
33% on an energy stock.
30% on an exchange-traded fund.
And 30% on a Big Pharma company.
Mike also runs an options service called Weekend Windfalls, which involves a system for pinpointing opportunities to claim windfalls of up to $1,000 nearly every week, with a 97% success rate.
So, as we near the end of a very chaotic year for markets, here's Mike to give you a rundown of what's happening right now, what he sees coming and the safest and most profitable places to put your money: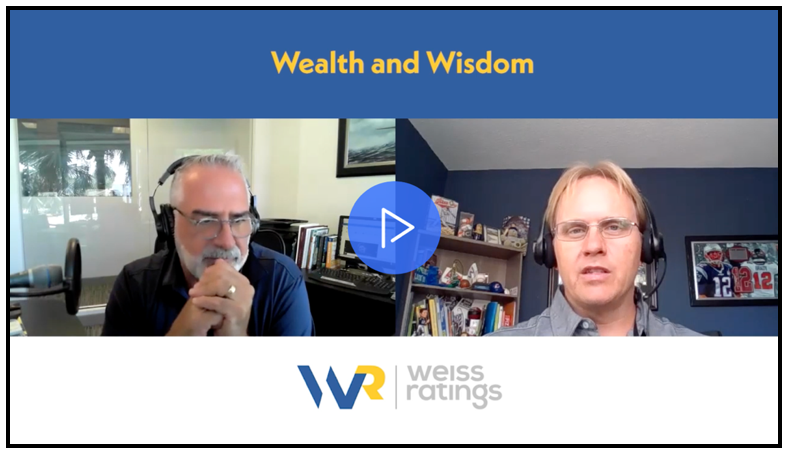 Foreman vs. Frazier, 1973.
Click here
to watch the video.
In today's video, Mike and I discuss:
A detailed overview of where we currently stand in the markets.


The results of the midterm elections and how it wasn't the result Wall Street wanted.


The Federal Reserve's next moves — will it be moving to the sidelines? Pivoting? Hiking rates further?


And Mike's winning strategies, including some of the best — and safest — plays to get into right now, as well as the risky spaces to avoid.


Click here to watch the video.
To your Wealth & Wisdom,
Kenny Polcari
Host