Your Premier Issue Is Here!
This is it!
A few moments ago, we let you know that your premier edition of Wealth & Wisdom was on its way. Please find it below.
As a reminder, in this weekly video newsletter series, your host, Kenny Polcari, will showcase …
What's working in the Weiss Ratings universe;
What our team of researchers, analysts and experts are watching now; and
How to put our team's wealth of knowledge and experience to work for you.
Every Tuesday, we'll look to do that and more. Look for us in your inbox right around noon Eastern. If you'd rather not receive this weekly dose of Wealth & Wisdom, click here.
Now for this week's Wealth & Wisdom …
Click here to watch the video.
Perhaps no one knows black swan events better than Dr. Martin D. Weiss.
Martin's father, Irving, became a stockbroker in 1928. Before the crash of 1929, he told his clients to get out or stay out of the stock market.
Irving soon quit the brokerage business to become an independent stock analyst. His research laid the foundation for what would become Weiss Ratings, the company Martin founded more than 50 years ago with the intent of helping ordinary citizens find the safest places to put their money.
Fast-forward to today, and Martin is concerned about a convergence of crises from which more black swans are coming, more frequently — like tornadoes that spin off from a well-tracked and targeted hurricane.
In this week's video, he details three potential black swans that are heading our way …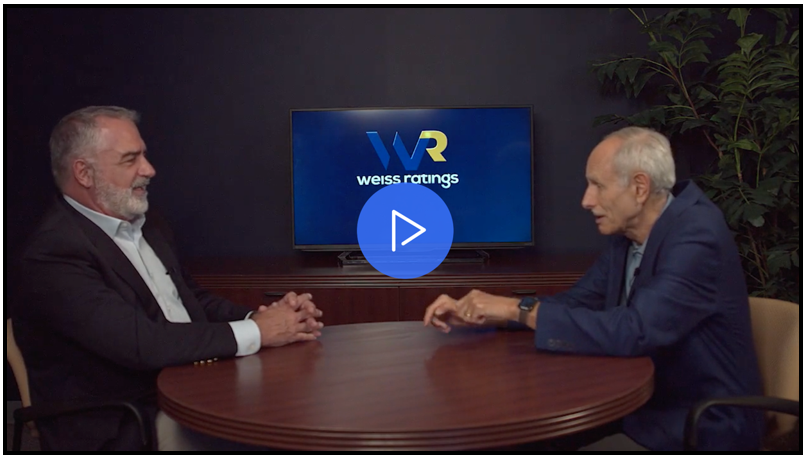 … and two ways that the Weiss Ratings will look to help our Members through the current and coming crises.
Kenny and Martin also discuss:
The Federal Reserve's narrative about "having [inflation] under control,"
How past falling interest rates "birthed the bull market," and
How current rate hikes are demonstrating the "polar opposite."
If you'd like to read the transcript, you can do so here.