1/3 of Americans Making $250,000 Live Paycheck to Paycheck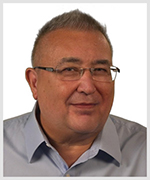 By Tony Sagami
I can afford to buy a Mercedes-Benz (DMLRY), a Rolex and the latest iPhone … but I drive a pickup, wear a Timex and use an inexpensive Android cell phone.
My parents lived their lives below their means and steadily stashing away money their entire lives. And they pounded that lesson into my and my siblings' heads.
Sadly, I don't think many American parents are doing the same. And the U.S. education system is similarly failing. Personal finance education is only mandated in 14 of 50 states.
Most of my college friends are very successful professionals. They have all the associated status symbols of success: big houses, luxury cars, designer clothes, private school educations for their children, lavish vacations and they eat at the best restaurants several times a week.
One of my good friends owns a bank and told me that most of the people who appear to be rich are just a few paychecks away from financial disaster. Wow!
A new survey from Lending Club found that 61% of Americans are living paycheck to paycheck.
But even high-income Americans are stretched thin. The survey found that:
42% of American households with incomes over $100,000 a year are living paycheck to paycheck.


34% of American households with incomes over $250,000 a year are living paycheck to paycheck.
A $250,000 income is an elite club — only 5% of Americans make more than that, according to U.S. Census Bureau data.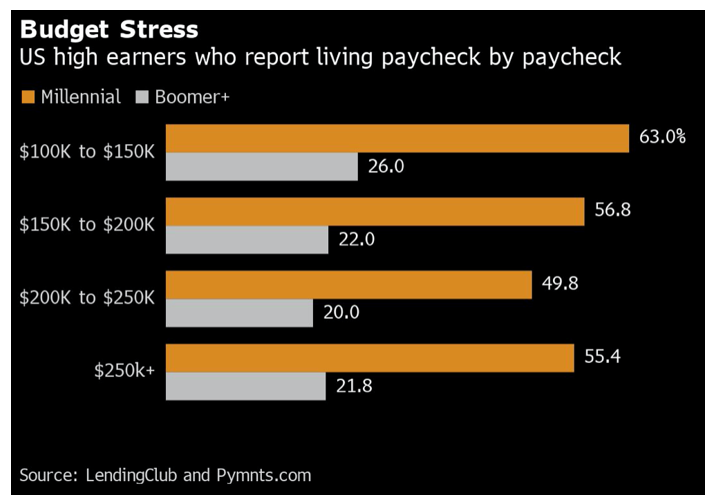 The situation is even bleaker for baby boomers and senior citizens, 60% of whom are living paycheck to paycheck.
These Americans are financing their lavish lifestyles with debt, auto loans and leases, strangulating mortgages and credit cards.
A Little Debt Never Hurt Anybody …
A Lot of Debt Kills Everybody
In March, U.S. consumers increased their credit card debt by the most amount recorded and pushed total consumer debt up to $16 trillion.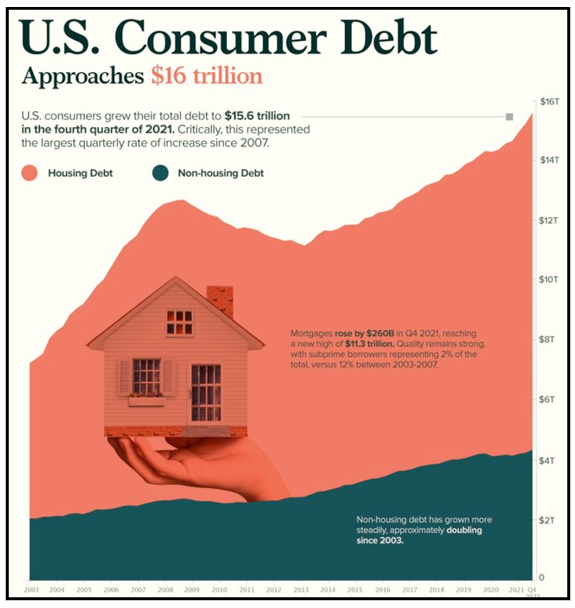 The problem for overly indebted Americans is that they're being forced to spend even more money because of higher prices for gas, food and everything else.
It's no wonder that the University of Michigan Consumer Sentiment Index fell to an all-time low of 50.2 from 58.4 in May.
If you're in over your head in debt, there aren't any magic pills to fix the situation. But if you're an investor, there are several ways to profit from Americans' obsession with debt by becoming a lender and collecting interest:
These type of stocks are generically called fintech (short for financial technology) and are radically changing the way that Americans borrow money. Investors can join them as lenders and grow a consumer loan portfolio.
Note: I am not recommending the above companies' stocks. Shares of LC are down nearly 50% year to date, UPST is down almost 74% YTD, AFRM is down about 80% YTD and SOFI is down more than 63% YTD. However, the companies' lender services present a way for investors to potentially profit from America's debt crisis.
Another way to potentially profit is by joining my service, Disruptors & Dominators. Members are sitting on open gains of 28.71% and 18.39%.
As you know, interest rates are rising and the Federal Reserve is going to raise rates even higher. That sucks if you have to pay those higher rates. But it's a wonderful wealth-builder if you're on the receiving end.
Instead of getting hurt by inflation, you can profit from it.
After all, lending money is a very profitable business. How do you think banks paid for those monster skyscrapers all over the U.S.?
For you overly indebted folks, I should send my mother over to cut up your credit cards. That's what she did to me 40 years ago.
Best wishes,
Tony