19% to 41% APY Is Possible ... With Crypto
I hope you and your loved ones had a great Thanksgiving weekend!
But now this holiday is over, and I'm back in my home office writing to you urgently because you may be vulnerable to the ravages of crazy low interest rates and crazy high inflation.
Indeed, Consumer Price Inflation (CPI) is already at 6.2% ... and yields offered on Treasury bonds or bank CDs are far from being able to beat that.
In this type of environment, how can you protect your money, let alone make it work for you?
By becoming a crypto yield hunter.
I'm personally taking advantage of this opportunity on three levels …
Level 1 is paying me 19.5% annual yield on my stablecoin deposits:

Level 2 pays me up to 40.9% annual yield on my investment money: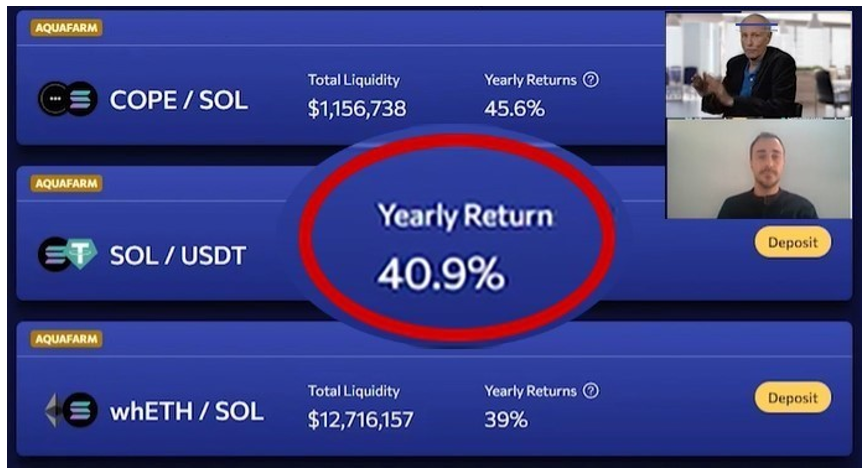 Level 3 is for my speculative funds, where I aim for profit opportunities similar to those I have already achieved in my crypto portfolio, including gains of as much as much as
443%, 1,834% and even 5,522%.
I reveal how it all works (with live demonstrations) in this video.
And, in the spirit of the holidays, we're offering an exclusive Black Friday special, which includes not only the opportunity to go for inflation-beating yields, but also ...
A free Apple Watch (or Android Watch) and
A $300 special Black Friday credit
Watch now for all the details. But be sure to do so before 11:59 p.m. Eastern tonight.
After that, the link expires, and so does this one-time-only Black Friday super deal.
Good luck and God bless!
Martin