2 Sectors Wall Street Is Ignoring … But You Shouldn't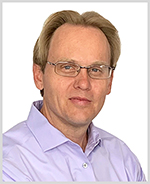 By Mike Larson
Two of my favorite sectors are killing it. Just crushing the competition.
Utilities and precious metals are leading the competition. But Wall Street wants to keep you in the dark.
That's right: Practically no one on Wall Street is paying attention!
The big banks and institutional investors would rather focus on investments that are flashier... but that are also performing like you know what ... because it generates more attention and fees.
I think that's an absolute travesty ... and I'm here to make sure YOU don't miss out on your chance to grab some of the gains these sectors are spinning off!
Sector No. 1: Precious metals
Let's start with first sector: precious metals.
If you've been following my work here — and especially in my Safe Money Report newsletter — you know I said we entered a new bull market in the second half of 2018.
Ever since then, I've urged you to keep a much higher allocation to gold, silver and mining shares.
They historically perform well in inflationary enviromments and the late-cycle phase that usually precedes recessions.
So, these kinds of investments worked out great until early 2021 when an extended, sideways consolidation began. It was easy to lose patience.
But boy is that patience ever being rewarded now!
Just look at this chart of the SPDR Gold Shares (GLD).
You can see that it's surging to the upside now and poised to assault its all-time high from 2020. For the underlying metal that GLD tracks, that high is just under $2,100 an ounce.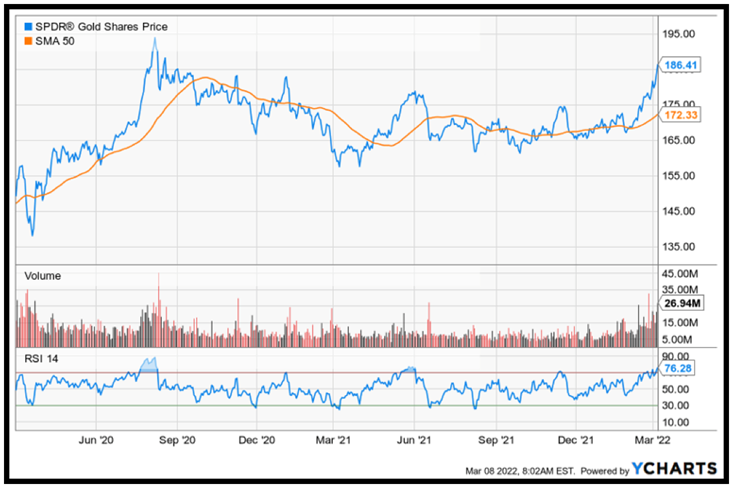 What is that doing for mining shares?
Sending them through the roof!
The VanEck Gold Miners ETF (GDX) has tacked on more than 16% this year ... and it's only early March!
The SPDR S&P 500 ETF (SPY), on the other hand, was recently DOWN more than 11%.
Meanwhile, the financial press and Wall Street just want to keep talking about the technology sector … with some down as much as 75% from their highs last year.
The talking heads want to give tons of airtime to name-brand managers who claim the downturn in tech has no similarities to the dot-com bust.
But the numbers speak for themselves!
The Technology Select Sector SPDR Fund (XLK) has dropped 17% so far in 2021. For its part, the ARK Innovation ETF (ARKK) has plunged a whopping 38% year to date, and more than 46% in the past 12 months.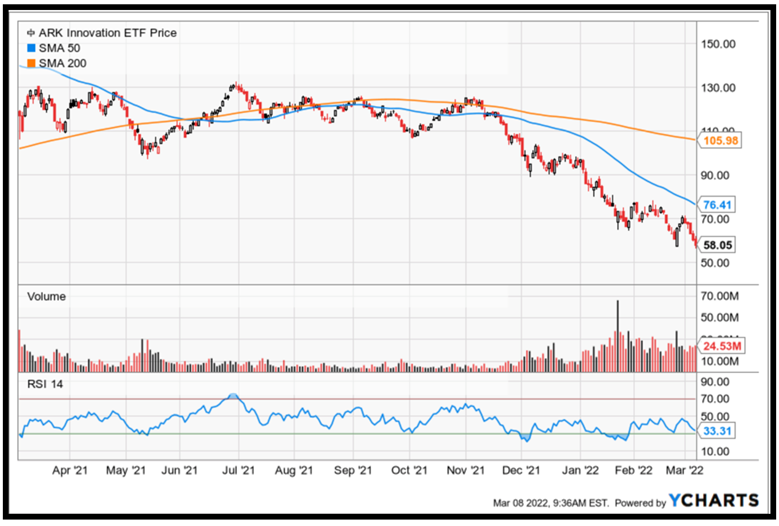 What about that OTHER favorite Safe Money sector I mentioned earlier?
Sector No. 2: Utilities
This space is chock-full of higher-yielding stocks with higher Weiss Ratings.
Stocks that offer safe haven appeal in times of market trouble ... consistent business models ... and upside exposure to the renewable energy spending boom.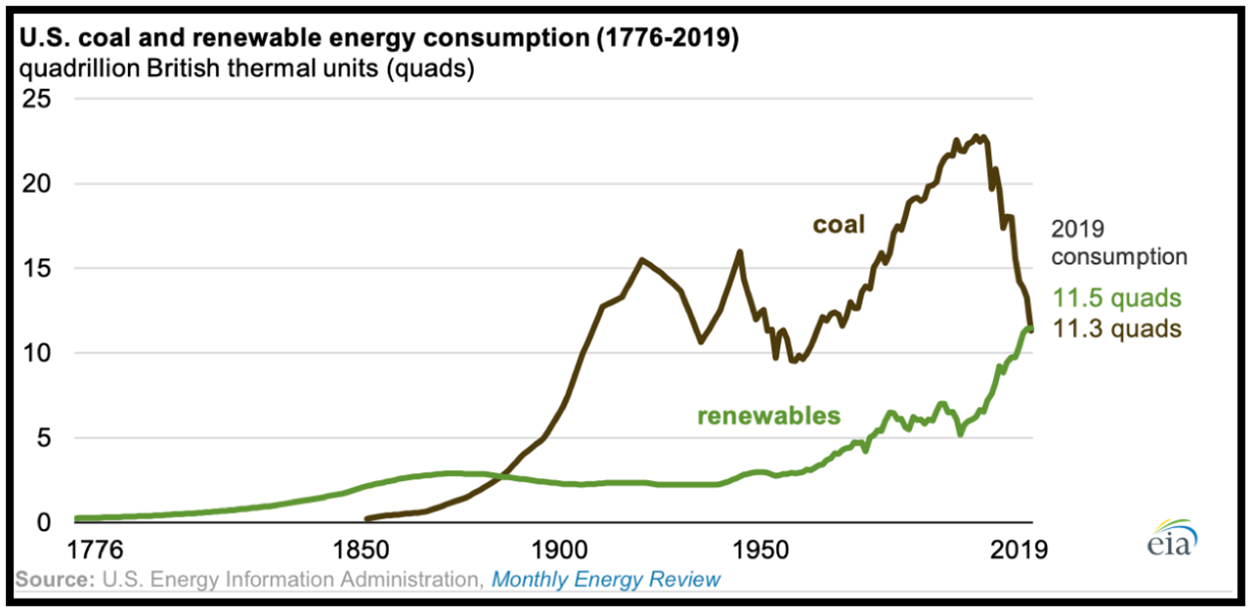 And how are they performing?
The Utilities Select Sector SPDR Fund (XLU) is up slightly on the year, beating the averages by a double-digit margin.
It has generated a total return of more than 22%, besting technology by about seven percentage points.
Plus, my favorite stock in the space is showing double-digit open gains for Safe Money Report subscribers.
That beats the pants off all the overhyped dot-com-style dreck that's virtually unavoidable on financial television right now.
Bottom line?
If you aren't already invested in things like GLD, GDX and XLU … it looks like a great time to get started.
If you want more detailed, specific recommendations in sectors like those, it's a wise time to consider Safe Money Report, too.
And if you REALLY want to build your wealth over time, don't just focus on what Wall Street is hyping up ...
Instead, focus on what's already working … and should continue to work.
After all, sexy doesn't matter in the market. Profits do!
Until next time,
Mike Larson