2 Ways to Play the Looming Lithium Boom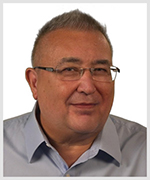 By Tony Sagami
The U.S. isn't the only country that has declared war on the internal combustion engine.
Many Western countries have plans in place to phase out ICE vehicles by 2035–2040. California's plans might be the most aggressive of all.
California alone has one of the largest auto markets in the world and is the first state to require 100% electric vehicle sales by 2035. Whether you want an EV or not, California politicians are going to mandate them.
They're not alone, either. Legacy carmakers — from General Motors (GM), Lexus,Jaguar and Cadillac to Ford Motor (F), Alfa Romeo, Lotus, Bentley and Rolls-Royce Holdings (RYCEF) — are abandoning ICE vehicles aiming to have fully electric fleets within the next 10–15 years.
The push for EVs is fantastic news for makers of those vehicles, like Tesla (TSLA), but it is even better news for lithium producers.
Get this … the price of lithium skyrocketed by 442% in 2021 and another 72.5% in 2022. Today, the price of lithium is 10 times higher than it was at the end of 2019.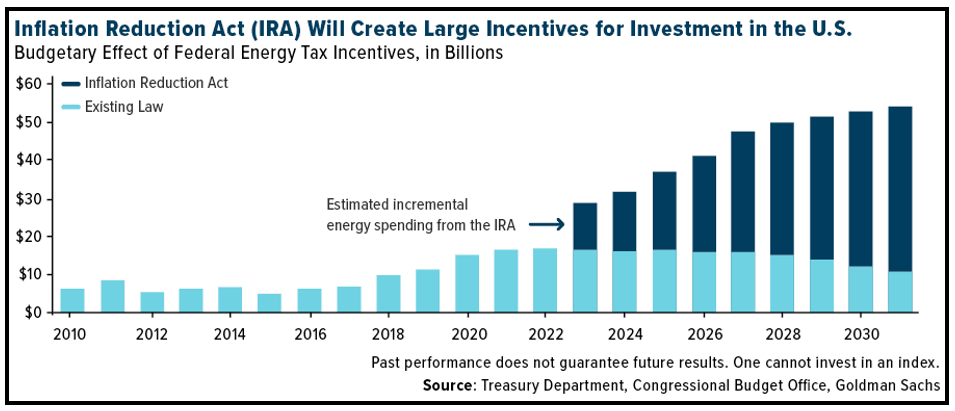 Budgetary effect of U.S. federal energy tax incentives on green energy spending.
Click here
to view full-sized image.
A huge part of the Inflation Reduction Act is to promote EVs. The Biden administration is doling out $3 billion to U.S. companies to boost domestic production of EV-grade lithium, nickel, graphite and other critical metals.
2 Ways to Play the Trend
1. First, you should consider joining my trading service, Disruptors & Dominators.
Members of that service are well-positioned for the looming boom in lithium demand. Meanwhile, they're enjoying a trio of 40%+ open gains. Click here to join them.
2. There is no shortage of lithium-leveraged ETFs.
However, while popular American ETFs like the Global X Lithium & Battery Tech ETF (LIT) and the Amplify Lithium & Battery Technology ETF (BATT) lost 12.45% and 18.36%, respectively, last year ... one lithium-leveraged ETF listed on the Toronto Stock Exchange GAINED 23% in the past year.
I'm talking about the Horizons Global Lithium Products Index ETF (HLIT.TO):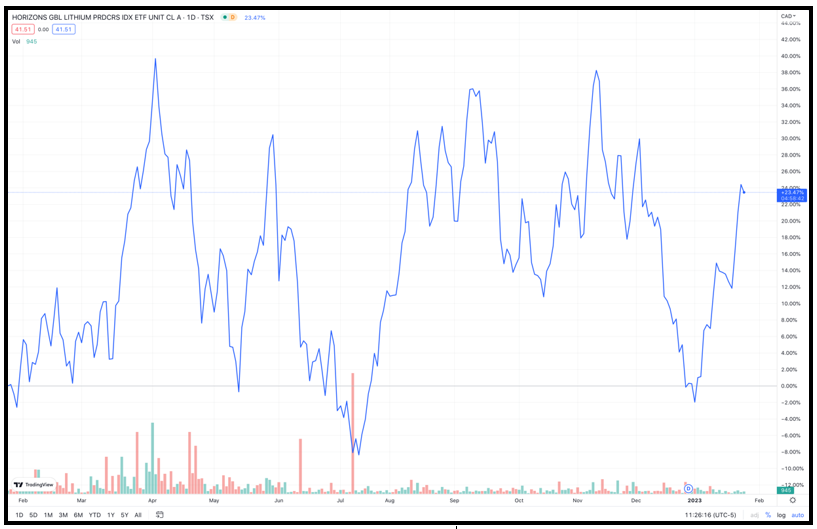 One-year performance chart of the HLIT.TO.
Click here
to view full-sized image.
HLIT.TO is the first Canadian-listed ETF focused exclusively on providing exposure to the global lithium market. HLIT seeks to replicate (to the extent possible and net of expenses) the performance of an index designed to provide exposure to the performance of global, publicly listed companies engaged in the mining and/or production of lithium, lithium compounds or lithium-related components.
Note: The Horizons Global Lithium Products Index trades with extremely low volume.
But despite the low volume, it may still be appealing for buy-and-hold investors.
The ETF is weighted 97.7% to the materials sector, and over the past three months, that sector has led the way with a gain of 15%.
As always, conduct your own due diligence.
But make sure you consider including lithium in your portfolio before we're all driving EVs.
All the best,
Tony