3 Ways to House-Free Real Estate Riches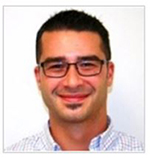 By Jordan Chussler
America's housing crisis is no longer looming. And if you've been in the market for a home, you know why.
According to Fortune, between April 2020 and April 2021, inventory of homes for sale dropped 53%. The prospects for year-over-year figures for April 2022 aren't looking much rosier.
Permits for new builds were behind by 24% in 2020 and have not yet recovered in 2022, per Rocket Mortgage.
And while inventory is significantly down, prices are inordinately higher. The average sale price of houses sold in the U.S. in Q4 of 2021 was an astounding $477,900.
This certainly doesn't bode well for John Q. Public ...

The ceiling for someone with a salary of $50,000 a year is a home price of $300,000. Yet the average American makes just $35,977 a year.
Add to that the unprecedented competition prospective homeowners face — not just from hordes of other potential buyers but from investors snatching up residential properties — and those in search of the American dream are now realizing it's more of a nightmare.
First-time buyers, often only able to procure Federal Housing Administration (FHA) loans, are largely being dismissed in the home-bidding process. Even financially established buyers are losing out to an onslaught of cash buyers.
And as interest rates, now firmly above 5% for the first time since 2011, continue their ascent, more buyers are being priced out.
Renting the Dream Isn't an Option, Either
So, is America destined to become a nation of renters?
Not exactly.
Rental prices are rising in tandem with home sale prices.
According to ApartmentList.com:
"In the first three months of 2022, rents have increased twice as fast as the growth that we saw over the same period in 2018 and 2019. Over the past 12 months as a whole, rent prices have spiked by an unprecedented 17.1% nationally."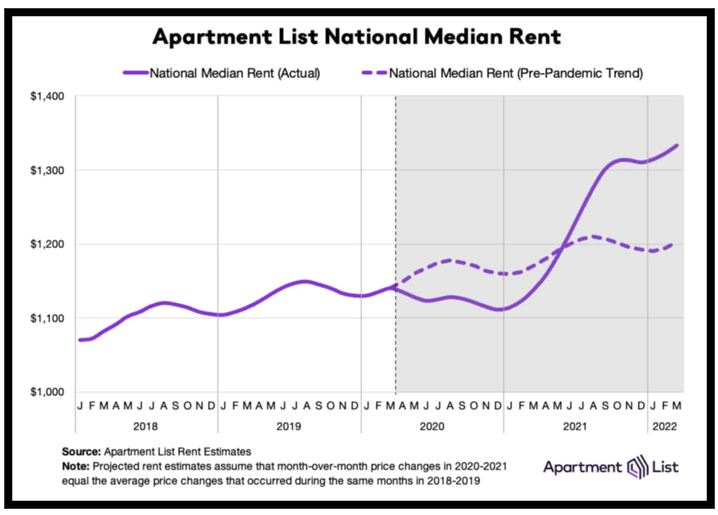 And just like home inventories, rental vacancies are incredibly low. Apartment List's vacancy index stands at 4.6%.
How You Can Salvage the Dream
Here's the thing about owning equities: You can't live in them.
But they offer tremendous upside when sectors and entire industries — like housing — are outperforming.
Investors looking to potentially profit from these trends should research homebuilder exchange-traded funds (ETFs), which offer broad exposure without the inherent risk of owning individual companies' stocks.
Where can you start doing that research? On the Weiss Ratings website. Our ETF screener pointed to these three funds as a jumping-off point:
1. Hoya Capital Housing ETF (HOYA)
Weiss Rating: "C"
Current price: $37.99
Expense ratio: 0.3%
Five-year gain: 49.80%
2. SPDR S&P Homebuilders ETF (XHB)
Weiss Rating: "C+"
Current price: $62.45
Expense ratio: 0.35%
Five-year gain: 66.01%
3. iShares U.S. Home Construction ETF (ITB)
Weiss Rating: "C+"
Current price: $58.81
Expense ratio: 0.41%
Five-year gain: 81.91%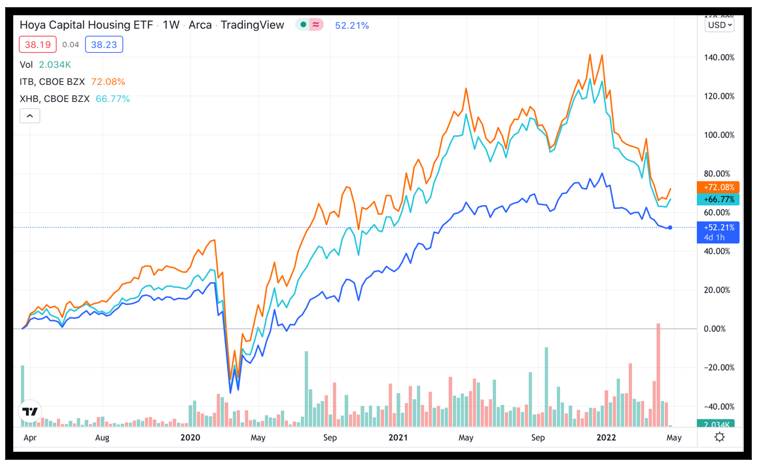 These grades are all in the "C" range, which our system identifies as "Holds." So, if you own any of them, the data is telling us that you can continue to do so. But if you want to put new money to work here, be sure to do your own due diligence.
For what you can buy right now, consider my colleague Sean Brodrick's Wealth Megatrends service. Sean's an expert in cycles and trends, and his Members are currently sitting on open gains of 64.39%, 34.64% and 34.55% … all of which are surpassing gains in home sales and rental prices.
For some, the American dream might seem unattainable at the moment. But house hunters who position themselves in the right investments can — at the very least — soften the blow of an incredibly inflated housing market.
And, with the right investments, they can find themselves "house rich" in a non-brick-and-mortar way.
Until next time,
Jordan Chussler
Managing Editor
Weiss Ratings Daily