A Better Gift Than Toys or Clothes: Knowledge
I'm too old and fat to sit on Santa's lap, but even if I could, the only things I really want — happiness and good health for my family and friends — he can't give me.
So being more practical, rather than toys, clothes or neckties … here are a few gift ideas that could change a recipient's life forever.
1. The Gift of Shares
Instead of a gift card, consider gifting shares of stock. For teenagers and young adults, give them shares in a company that they do business with, like Apple (Nasdaq: AAPL) or Starbucks (Nasdaq: SBUX).
The lack of financial literacy among young adults is prevalent and can have lifelong repercussions. A gift of a company's shares could light an investment fire and help them develop an enthusiasm and understanding of saving and investing.
Companies like Stockpile (where users send stock gift cards) and Fidelty allow users to buy fractional shares, so if that fire is lit, they'll be able to invest proportionally to their income.
2. Gold Bullion
Instead of a necklace or earrings, how about investing in gold bullion for someone? With an ounce of gold trading in the range of $1,800 an ounce, a bar of gold may be too expensive … but American Eagle gold coins come in one-ounce, half-ounce, quarter-ounce and one-tenth-ounce options.

Source: Apmex
3. Savings Bonds
Savings bonds may not sound very exciting, but with interest rates hovering near zero, they actually pay a competitive interest rate if you hold them for a long time.
In fact ...
Low-risk Series EE bonds are guaranteed to double if you hold them for 20 years, which works out to a 3.5% compounded growth rate.
4. "The Richest Man in Babylon" by George S. Clason
"The Richest Man in Babylon" is a short, easy read, but I don't think there's a book in the world that does a better job of teaching young people about the value of saving.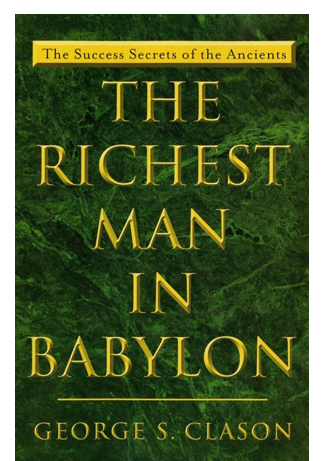 Source: DuckDuckGo
Set 8,000 years ago in ancient Babylon, the book tells the journey of Arkad, a poor scribe who became the richest man in Babylon through a simple saving strategy.
The lessons held within are timeless … and priceless.
5. Disruptors & Dominators
There is no shortage of free investment advice on the internet, but a subscription to my newsletter service could be the best gift you could ever give a young investor.
In Disruptors & Dominators, I focus on big breakthrough trends and technologies that are changing the world as we know it.
I see tremendous opportunities in work-at-home innovators, drone logistics and delivery, contactless payments, artificial intelligence (AI), virtual reality, e-learning and many others.
Since the service launched in April, based on the recommended portfolio:
The average gain is over 36%.
Subscribers have open gains of 66%, 55%, 25%, 25% and 24%.
Signing someone up for it as a gift could be one of the best investments you could make for their future.
I hope the holidays and coming year will bring you great happiness, health and success.
Best wishes,
Tony