A New Year's Dive into the Ratings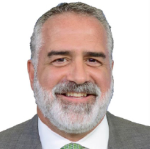 By Kenny Polcari
Wow am I happy we've turned the calendar to 2023. As far as 2022 is concerned, I'd be happy not reflecting on it — or how stocks posted their worst year since 2008.
But some of last year's negative indicators have already carried into the new year.
Look no further than:
• The Bank of Japan unexpectedly shifting its monetary policy last week by raising its 10-year yield cap from 0.25% to 0.5%. The decision was notable because it signaled a willingness to pivot from low borrowing costs. It could lead to rate hikes during the new governorship next year.

• Jobless claims "point to a loosening in the labor market," according to Larry Adam, chief investment officer at Raymond James. Americans receiving over one week of unemployment benefits jumped by 41,000 last week to 1.71 million.

• And the Fed is expected to raise interest rates by 25 basis points after its next meeting on Feb. 1. Fed funds futures currently price in a 71.8% probability for a 25-basis-point rate increase, which would bring the target rate to 4.50%–4.75%.
But despite 2022's mess, the Weiss Ratings can still show you where to find safe, smart value stocks to help grow your wealth despite last year's debacle.
So, let's take a look at …
Companies with Strong Weiss Ratings
"Buy"-rated financials stocks with market capitalizations greater than $1 billion have performed extremely well in the ratings recently, and 18 qualifying stocks were recently upgraded while none were recently downgraded. Enact Holdings (ACT) is the only qualifying financial stock rated "A-" or better.
"Buy"-rated real estate stocks have done well in the ratings since mortgage rates came down. Twenty real estate stocks are currently "Buy"-rated, compared to 10 companies just two weeks ago. Gaming and Leisure Properties (GLPI), which is rated "B," is still the only real estate stock rated better than "B-."
And, $1 billion+ consumer discretionary stocks with "Buy" ratings made progress in the ratings. Five were recently upgraded, including The TJX Companies (TJX), Yum! Brands (YUM), Restaurant Brands International (QSR), Academy Sports and Outdoors (ASO) and Sonic Automotive (SAH), while none were recently downgraded.
And 12 stocks are currently rated "A-" or better, while only three have "A" ratings — Murphy USA (MUSA), Pepsico (PEP), UnitedHealth Group (UNH).
Of the 12 stocks rated "A-" or better, two were recently downgraded — Silgan Holdings (SLGN) and Weis Markets (WMK) — and one was recently upgraded (Pepsico).

There is plenty to like about 2023 and potential investments in the year ahead. Just remember to visit our website to find out about all the latest upgrades, downgrades and various ratings … which will help you become a better, more profitable investor this year.
To your Wealth & Wisdom,
Kenny Polcari
P.S. It's a new year, and with it come new prospects. My colleague Sean Brodrick has identified what he says is the best opportunity in decades.He's calling it the Made-in-USA Superboom, and it could be the biggest financial trend of the year (if not the next decade). Click here to find out more.