A Winning Income Strategy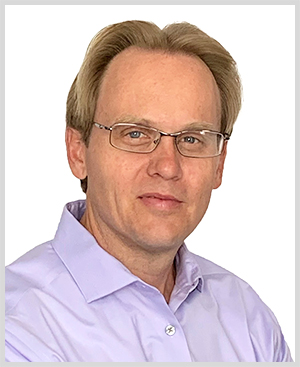 By Mike Larson
Selling options for income is a solid income-focused investment strategy.
Here's how it works … and how you can use it to your advantage.
When you buy no-yield stocks, there's only one way to win, right? Buy it at a lower price of x and sell it at a higher price of y.
When you buy dividend-paying stocks, your chances of success increase.
Even if the stock doesn't go up while you own it … the dividend payouts you collect can leave you with a profit.
But …
What if I told you there's ANOTHER income-focused strategy that offers several ways to win?
You can make money when the stock you target goes up. You can make money when it goes nowhere. You can even make money if it moves modestly against you.
Heck, even when you end up with a lemon, you can turn things around and often make lemonade.
Sound intriguing?
I sure think so ... and that's why I want to talk more about it today.
The strategy involves options.
But not BUYING options, which often doesn't work out. In fact, data shows that around 80% of options don't pan out for buyers.
Instead, this income-focused strategy involves SELLING options.
You essentially take on the role of a "stock insurance" company by selling put options to buyers looking to hedge against stock price declines.
In exchange for providing that protection, you receive premium payments. Payments similar to the monthly payments you probably send to your homeowners or automobile insurance company each month.
1. You can choose how long to sell protection for.

2. You can choose the specific price at which the protection kicks in.

3. And as long as you sell the right option — and the stock you target either moves higher, sideways, or even modestly lower — you get to keep that money, with no further obligation.
The only problematic scenario? If the stock falls notably before the option expires. But even then, things can work out.
If you target high-quality companies you wouldn't mind owning anyway, you can take possession of the option buyer's shares and hold them until they rise again.
Or better yet, turn around and sell something known as covered call options against them for even MORE income while you wait for a recovery.
Plus, you don't even have to confine your strategy to single stocks. Exchange-traded funds (ETFs) work perfectly fine, too.
But you don't even have to stick with stocks!
You can pull income out of the gold market … the Treasury market … all kinds of markets with ETFs that track them ... and that tend to do well even when stocks are struggling, like they have been so far in 2022.
My colleague Juan Villaverde and I focus on these kinds of income strategies in our Weekend Windfalls service. And we're pleased the process has worked out well.
One Example
Subscribers recently had the opportunity to reap income from selling options on a gold miner ETF ... take possession of shares of that ETF at expiration ... turn around and sell several rounds of additional covered options against it for even more income ... then sell those ETF shares right around the price at which they were originally bought.
That could've resulted in several thousand dollars' worth of income for properly positioned subscribers.
Keep in mind there ARE risks to every investment approach, this one included.
It's important to understand what's involved in selling options, including capital requirements and loss potential.
But in a world of rock-bottom interest rates — where even expected Federal Reserve rate hikes will leave REAL (inflation-adjusted) rates deeply in negative territory — focusing on income is more important than ever.
If you want to know more, I recommend you click here.
Until next time,
Mike Larson
P.S. Since I mentioned how stocks have been struggling so far in 2022, you might be interested in an interview Martin Weiss and I did on Monday about the current state of affairs. Click here to watch it now.