Avoid a Regretful Aftertaste With 'Safe Money' Stocks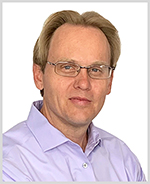 By Mike Larson
I learned something new this week. Namely, that "Paxlovid mouth," or "dysgeusia," is a thing.
Just over 5% of people who take the Pfizer (PFE) antiviral drug to prevent severe COVID-19 outcomes say it leaves a terrible aftertaste in their mouths, according to The Wall Street Journal. Patients have described it as hot garbage, dirty pennies, rotten soymilk or other assorted flavors.
Of course, investors who buy bad stocks know exactly what regret tastes like. That includes anyone who ignored my warnings and bought "red hot" tech and EV stocks ... meme stocks ... profitless IPOs ... or the other garbage many on Wall Street and social media were peddling in 2020-2021.
But it doesn't have to be that way. There's a simple, solid, sweeter investing strategy …
Dump the Junk & Focus on "Safe Money" Names
Look, I've noted the similarities between this boom or bust environment and the Dot-Com boom and bust several times in the past year.
And guess what? I continue to see similarities to this day.
Think about it: Even after the market's recent, two-month rally:
That shows just how much ground was lost in Phase 1 of this downturn.
What's next?
Well, the recent rally looks exactly like the kind of thing you saw in the Dot-Com bust. During that bust, the Nasdaq 100 Index rallied more than 10% nine separate times … NINE TIMES!
Heck, in the early days of that bear market, the Nasdaq Composite rallied a whopping 40% from May 2000 to July 2000. Then, after the 9/11 attacks, it rallied more than 50% through January 2002.
But the powerful bounce didn't hold, and the Nasdaq ultimately rolled over. It didn't hit its final bear market low until October 2002.
Here's something else to consider: Even after the declines in early 2022, price-to-earnings ratios remain highly elevated. As this Bloomberg story notes, the so-called "CAPE" measure of global stock valuations remains around 5% to 6% above its 20-year average.
I'm not saying the Nasdaq has to lose 79% in this downturn like it did in the early 2000s … and no, I can't GUARANTEE this is just a bear market rally.
But I can say that history helps provide some perspective on what we're seeing now. I can also say that focusing on Safe Money stocks and sectors will help you avoid a ton of heartbreak and uncertainty regardless!
Think about it … the defensive, yield-oriented, recession-resistant Utilities Select Sector SPDR Fund (XLU) just hit an all-time high on Monday. Yes, an all-time HIGH.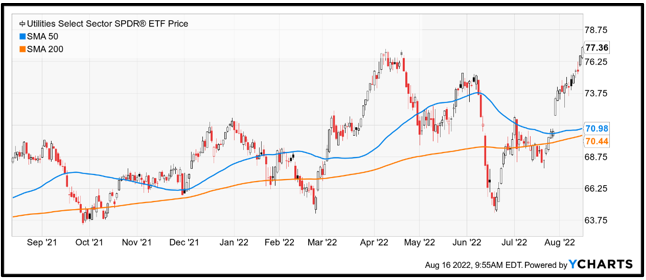 One-year chart of the XLU. Source: YCharts
Another Safe Money-style sector exchange-traded fund, the Consumer Staples Select Sector SPDR Fund (XLP), is slightly positive on the year. That beats the S&P 500 by a country mile.
Who needs all the hassle and losses that come with the dreck I discussed earlier?
Why not just focus on what's most appropriate for this kind of environment and leave the worry to someone else?
It's the best way to avoid an acrid aftertaste after all!
If you want individual picks in safe-haven sectors, be sure to check out my service, Safe Money Report. Members are currently sitting on open gains of 30%, 24% and 14%!
Until next time,
Mike Larson