Despite Higher Prices, Consumers Still Lovin' McDonald's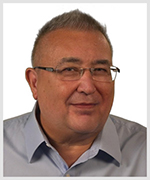 By Tony Sagami
Nothing will ever never change my mind: McDonald's makes the best french fries in the world.
My five-year-old granddaughter agrees with me. She is always pestering me to buy her a Happy Meal, but all she wants are the french fries … and the toy.
Hundreds of millions of people feel the same way. Every day, roughly 1% of the world's population eats at McDonald's (MCD). That's nearly 80 million for those of you doing the math. And business is so strong that a new restaurant opens every 15 hours.
McDonald's currently has more than 40,000 restaurants in more than 140 countries. More than 50% of its revenues come from outside the U.S.
People are eating more Big Macs and french fries than ever. So, it's no surprise that McDonald's delivered better-than-expected Q3 results.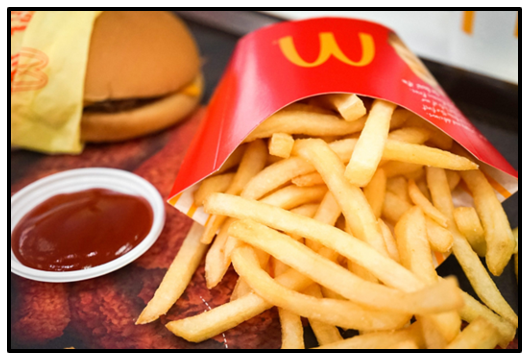 McDonald's famous french fries.
Click here
to see full-sized image.
Revenues were $5.87 billion versus the $5.69 billion forecast. And earnings were $2.68 per share versus the $2.58 per share forecast.
The details were also impressive. Same-store sales in the U.S. increased by 6.1%, but worldwide, same-store sales jumped by 9.5%.
Some of those increased sales were from higher prices. In the U.S., McDonald's increased its prices by 10% over the last year, outpacing the 8.5% inflation for food away from home.
Even with the price increase, a growing number of consumers are eating at McDonald's. Lots of diners are cutting back on more expensive full-service restaurants and eating at cheaper fast-food alternatives, like McDonald's.
McDonald's offers tremendous value to the consumer, and Americans have a love affair with Mickey D's.
Investors also have a love affair with its stock, which hit a 52-week high after its delicious earnings report.
It also pulled several of its value-focused restaurant brethren up with it that day:
• BJ's Restaurants (BJRI) +6.8%

• Shake Shack (SHAK) +5.8%

• Brinker International (EAT) +5.0%

• Cheesecake Factory (CAKE) +4.6%

• Denny's (DENN) +3.5%,

• Chuy's Holdings (CHUY) +3.1%.
If you're a dividend fan, you will love McDonald's even more, because it raised its dividend by 10%, from $1.38 per share to $1.52 per share. That works out to a 2.2% dividend yield.

MCD's rising dividends chart.
Click here
to see full-sized image.
That is the 46th year in a row of rising dividends. This new, fatter dividend will be paid on Dec. 15 to shareholders of record as of Nov. 30.
There are three qualities that a stock must have before I invest in it: (1) steady and stable revenue growth, (2) high profit margins and (3) a strong competitive moat. McDonald's meets those criteria in spades:
1. Steady growth: Over the last three years, McDonald's grew its revenue from $21 billion to $22.8 billion.

2. High profit margins: Over the same period, McDonald's enjoyed a gross profit margin of 55.3%, which tromps the restaurant sector average of 36%.

3. Competitive moat: McDonald's is one of the world's most-recognized brands, has a truly impressive global footprint and has tied up tens of thousands of prime, high-traffic locations.

MCD's Weiss Rating.
Click here
to see full-sized image.
Do yourself a favor and visit www.weissratings.com to take a FREE look at the Weiss Rating for McDonald's. I think you'll be impressed, and free is a very good price for such valuable information. In fact, you should make Weiss Ratings your first stop before you buy any stock.
As always, make sure to conduct your own due diligence beforehand.
Also, if you'd like to receive my tailored recommendations, check out my trading service, Disruptors & Dominators. Members are sitting on open gains of 46%, 28% and 26%!
All the best,
Tony