Forget Halloween, Christmas Profits Are Here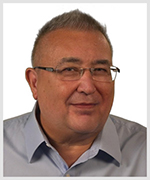 By Tony Sagami
It's still October, but children all over the U.S. have started dropping Christmas present hints to their parents.
According to The Toy Observe, the Nintendo (NTDOY) Switch Sports Game set is one of the hottest Christmas gifts for 2022.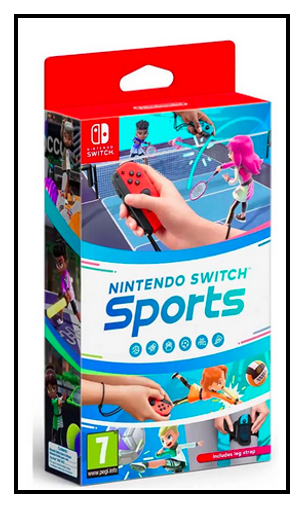 Nintendo Switch game set.
Click here
to see full-sized image.
My children are adults now, but I remember how kids were dying to get their hands on the newest video games and gaming consoles. That's why I spent several freezing Montana mornings waiting in line at Best Buy (BBY).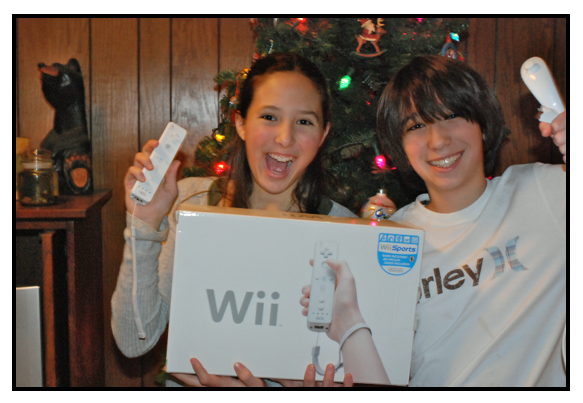 Tony's children with the Wii.
Click here
to see full-sized image.
When my children were teenagers, my home became the flophouse for all their friends. Despite the oversized grocery bill, I really did not mind because I always knew where my kids were.
As long as my children brought home straight As, I treated them like princes and princesses.
One Christmas, I gave them the Wii, Nintendo's newest game system at the time. And all their friends were so eager to try it out that they kept coming to our house in waves for their chance to play.
Once thought of as a waste of time that killed brain cells, video games have become a titanic industry.
• Out of the 8 billion people on the planet, 3.5 billion of them play video games. In the U.S. alone, there are 170 million gamers.

• The average age of a video gamer is 18-35 years old (40%), followed by under 18 (21%) and 26-49 years old (18%). Overall, 65% of American adults play video games.

Global game market revenue.
Click here
to see full-sized image.
$200+ billion was spent on video games worldwide in 2021 and 88% of that is games (software sales) as opposed to consoles (hardware sales).
$200 billion is a mountain of money, but here's some perspective: The video gaming industry is BIGGER than the Hollywood movie and U.S. professional sports market COMBINED.
The Motion Picture Association reported that the annual global film industry reached $100 billion, and PwC, the old Price Waterhouse Coopers, estimated that North American sports brought in $75 billion in 2020.

Video game market.
Click here
to see full-sized image.
That's just the tip of the iceberg. Gaming researcher, Grand View Research expects the video gaming industry to reach almost $600 billion by 2030.
The numbers don't lie. Video games are increasingly becoming a part of people's everyday lives.
There are two basic parts of the video game industry: The games (software) and the consoles (hardware), but there are several stocks you can get into that will allow you to play both parts of the video gaming gold mine, such as:
• Activision Blizzard (ATVI)

• Electronic Arts (EA)

• Microsoft Corporation (MSFT)

• Roblox (RBLX)

• SciPlay Corporation (SCPL)

• Sony Group (SONY)

• Take-Two Interactive Software (TTWO)
Microsoft (MSFT) and Sony (SONY) also produce software and hardware but their gaming divisions are a small part of their overall business.
If you're more of an exchange-traded fund investor, take a look at Global X Video Games & Esports ETF (HERO), VanEck Vectors Video Gaming and eSports (ESPO) or Roundhill BITKRAFT Esports & Digital Entertainment ETF (NERD).
There is one video game company that stands head and shoulders above the rest and my Disruptors & Dominators members already own it.
If you'd like to learn more about Disruptors & Dominators service and my top video game pick, click right here.
All the best,
Tony
P.S. Starting Oct. 25, Weiss Ratings Members once again get first dibs on something normally reserved for the likes of angel investors like Mark Cuban: the chance to invest in a rapidly growing companies before they're listed on public stock exchanges. Click here to get access.