Here's Your Best Chance of Winning This Investment Season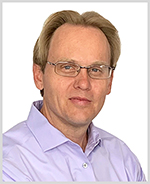 By Mike Larson
August is finally here.
On the downside, here in South Florida, it's hot enough to fry an egg in my driveway (and humid enough to sweat while doing so).
On the upside, that means the start of football season is fast approaching! Not just real football, but the fantasy variety, too.
If you've ever played fantasy football (or any fantasy sport), you know how much fun it is. But you also know how much work goes into it.
This time of year, I spend my free time researching players, studying stats, reading training camp reports and basically digging into everything I can find about the upcoming season. After all, I want to figure out how I can beat my fellow players for the league championship.
As investors, you want to construct the best possible portfolio "team," too. The good news is, our Weiss Ratings website helps you do exactly that! It gives you all the knowledge and guidance you need to find winning stocks across a wide range of sectors and investing styles.
Let's say you're into dividend-paying stocks, something that makes a lot of sense in this market environment. After all, research shows that stocks with yield cushions fare better than stocks with no payout in tougher markets like this one.
You can go to our Stock Ratings page on the Weiss website, click on the funnel icon and then select the Dividend Yield field. This will allow you to enter the minimum and maximum yields that you're looking for, so search results only include stocks with yields in the chosen range.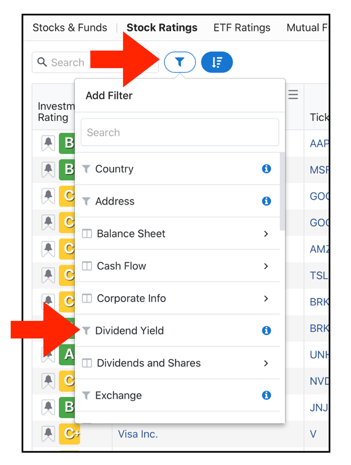 You can also go a step further and eliminate all but the highest-quality stocks. Simply click on the Investment Rating option.
That will pull up all the letter grades in the Weiss Ratings system. Select "A+" as the top-end of your range and "B-" as the bottom-end to eliminate stocks that fall outside of our "Buy" rankings.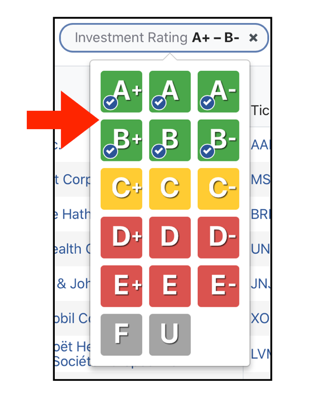 Here are the top 10 results I got after running the data earlier this week. I sorted the list in ascending order, so the highest-rated stocks appear at the top of the list.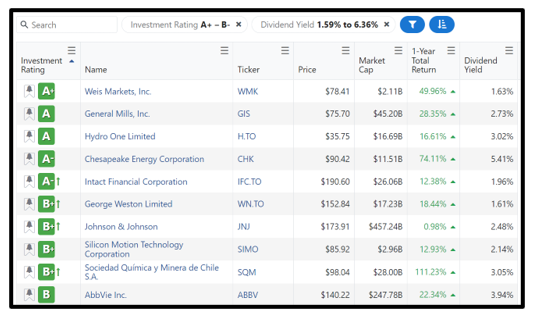 In this exercise, I selected a dividend yield range of 1.59% to 6.36%. That's because my work shows stocks with a yield at least equal to the SPDR S&P 500 ETF Trust (SPY), but no more than 4 times that yield, are in the sweet spot. They offer the best combination of dividend attractiveness AND sustainability, as well as risk-reward balance.
Of course, you can search for much more than high-yielding stocks. If you want to round out your portfolio roster with stocks in specific sectors ... or stocks with the best short-term returns ... or stocks with higher or lower market capitalizations ... you can do it all on the website. Just use the various sorting fields.
Needless to say, no ratings system is foolproof. NFL players can get hurt on (and off) the field, wreaking havoc on your fantasy team. And even the best stocks can get hit by unexpected bad news, fueling portfolio losses in the process.
But if you're willing to do the work, and consistently apply the guidance and data our Weiss Ratings provide, I'm confident you'll have a better chance of having a winning portfolio at the end of the season.
And isn't that why we all play this investment game?
Until next time,
Mike Larson
P.S. For the first time in our 51-year history, we've expanded our research to include lucrative, early stage investment opportunities on companies that aren't public. Discover how to seize these opportunities by clicking here now.