How to Improve Your Batting Average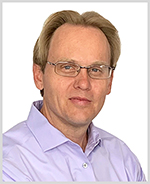 By Mike Larson
Baseball is back! After a brief delay for Spring Training, Opening Day is right around the corner. Regular season games start on Thursday, April 7.
And if you know anything about the sport, you know that batting averages have been steadily falling for years.
The average Major League Baseball player batted .244 last year — meaning that for every 10 times at the plate, the average player got just 2.44 hits. That's down from the .250s and .260s earlier this century.
There are some obvious correlations that can be made between decreasing batting averages in baseball and the aspirations of many retail investors.
Too often, they're swinging for the fences and hoping for a home run … while disregarding the best way to maintain a steady batting average: collecting base hit after base hit.
But for investors like you, that doesn't have to be the case. You can improve your batting average in a couple of different ways using the Weiss Ratings!
We all know these are trying times.
Inflation is running hotter than at any point since 1982.


War is still raging in Eastern Europe.


And the Federal Reserve is embarking on an interest rate–hiking rampage that likely won't stop until something in the economy breaks.
Meanwhile, government bonds are suffering their worst losses since 1949. Stocks are swinging all over the place. Gasoline is more than $4 a gallon. The housing market looks like 2005 all over again. Dangerous economic cycles are converging (check out this urgent video by Dr. Martin Weiss to learn more). And Washington is flailing around looking for solutions ... but coming up empty!
Our Ratings Set You up for a Hitter's Count
But using the Weiss Ratings helps you cut through the clutter and the confusion.
You can use the data available at our website to screen your stocks, your exchange-traded funds (ETFs) and your mutual funds.
That will help you identify which investments earn more-attractive, higher ratings ... and which are stuck with less-attractive, lower ones. Our work suggests that — over time — you can improve your investment performance by focusing on the former and avoiding the latter.
Knowing Your Options
Or — if you're comfortable using options to generate income — you can consider employing a ratings-based methodology that can deliver even greater results.
I'm talking about one that has achieved an overall win rate of around 98% based on three years of testing and two years of real-time trading.
Existing subscribers have had the chance to enjoy payouts of up to $1,000 — or more — almost every single week. Plus, I'm excited to be rolling out a new way for you to access our methodology soon. I'll have more details before long … so stay tuned!
In the meantime, consider making some travel plans to join me at the MoneyShow Las Vegas! It runs from May 9–11, 2022, at the Bally's/Paris Las Vegas hotel complex.
This year, I'm taking part in three different events and presentations. Here's my schedule to help you plan:
Tuesday, May 10, 2022, 9:00 a.m – 9:30 a.m. Pacific Why the Next Five Years Should Be Great for Precious Metals
Tuesday, May 10, 2022, 1:30 p.m. – 2:15 p.m. Pacific Beat the Fed: Three Safe Money Strategies for 2022
Wednesday, May 11, 2022, 12:15 p.m. – 1:00 p.m. Pacific Windfall Income and Profit Strategies for a World Gone Mad
If you're interested in attending, click here to register. Or if you prefer, call the MoneyShow team at 1-800-970-4355 and tell them I sent you. I'd love to meet in person and talk more about these volatile markets.
Until next time,
Mike Larson