How To Invest in Gaming Mania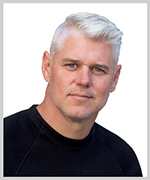 By Chris Graebe
These days, you don't need a console to play video games.
Mobile and streaming gaming now account for the bulk of the gaming industry's revenues.
And when you want to invest in video game developers, you don't always need a stock!
Let me explain …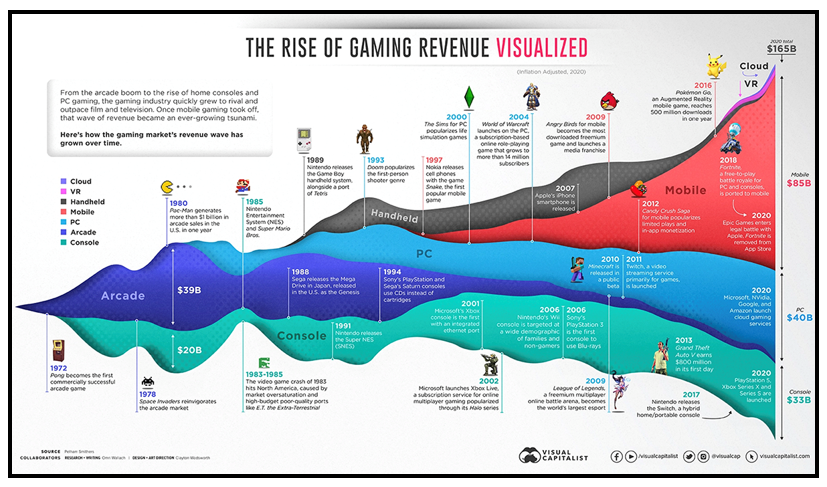 Breakdown of gaming revenue.
Click here
to see full-sized image.
Video games and consoles are part of an industry that's exploding:
Out of the 8 billion people on the planet, 3.5 billion of them play video games. In the U.S. alone, there are 170 million gamers.
And it's been a lucrative business model for well-established companies like Microsoft (MSFT), Nintendo (NDTOY), Sega (SGAMY) and Sony (SNEJF) with their popular Xbox, Wii, Genesis, PlayStation and other popular gaming consoles.
These disruptive dominators don't just cater to stay-at-home players anymore. Gamers on-the-go are helping to drive sales higher because software only requires streaming, not a gaming system.
The gaming world is growing faster than the sporting world and Hollywood combined.
All types of players are coming in for the first time, while legacy companies benefit from the newest generation of players and game developers.
And now, there's a new way to invest …
Private Equity in Gaming
Thanks to a fundraising portal called Fig, you have the opportunity to invest in games … even as they are being developed!
In fact, I've been talking to a video game company that's going live in November with a fundraiser on the private-equity markets. Specifically, this company is set to raise money on Fig, the No. 1 game funding and publishing platform.
Fig helps both well-known and indie developers bring their games to life. It's part of the crowdfunding site Republic, which is one of several portals that connect companies with people who want to invest in them, outside of the public stock market.

Republic's platform.
Click here
to see full-sized image.
And based on publicly available information from the SEC, Fig has funded and created successful returns for investors in the amounts of:
And how about this: The average return on investment for the 13 crowdfunded video games on Fig has produced an astounding 123%!
In other words, Fig offers everyday investors the opportunity to take a small share in a new game that has the potential to become a game-changing franchise.
Now, there are no guarantees of success. But there are plenty of stories out there from small shops that went to the crowd and made significant margins on games that might never have been made without investors who believed in them enough to take a small initial stake.
One of those games was "Psychonauts 2," which was sold to Microsoftfor ~$20 million and is now available for Xbox gamers.
Now, that wasn't necessarily a huge exit for investors who got a piece of that action. But it is an example of the kind of rewards that early investors can see.
Bottom line: The future of gaming is only going to keep getting bigger. With Web 3.0, the metaverse and other upgrades coming in the way we interact online, there are going to be even more opportunities for development, distribution … and potential profit.
Plus, gaming isn't just for the young. There are plenty of people across multiple generations who regularly play or watch video games who can get a piece of this new pie.
One great thing about investing on the private market in general is that, thanks to some recent legislation that changed the requirements, just about anyone can do it. No matter your age, income or account size.
As for the gaming company that's raising funds next month, I'll be telling my Deal Hunters Alliance Members about it first. There, I select a winning deal for our Members every quarter.
I'm revealing that winner TODAY. Find out more by clicking here.
Best wishes,
Chris Graebe