How to ID Startup Red Flags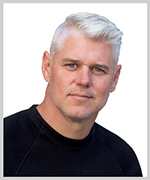 By Chris Graebe
Every day, I'm on the hunt looking for great opportunities to invest in and then share them with members of Deal Hunters Alliance.
At the same time, I'm very clear about how risky this space can be.
Today, I want to tell you about a startup that broke all sorts of records in the equity crowdfunding world ... and no longer exists. Not because it was bought or had a huge exit. Because it failed and the company was shut down entirely.
That failed startup is …
NowRx
First, let me share why people were so excited about NowRx. The company seemed to be solving a problem and had a significant opportunity to scale. Americans' challenges with gaining access to affordable prescription drugs are well-documented, and NowRx set out to solve that.
Besides Mark Cuban's on-demand prescription drug company, Cost Plus Drugs, NowRx was the next biggest player looking to disrupt the legacy pharmaceutical system. The company was opening the door for retail investors to get a piece of the pie, too.
There was so much positive news surrounding the company, with no shortage of headlines highlighting its endeavors. Note: These headlines were written about seven months before NowRx folded.
"NowRx Breaks Equity Crowdfunding Record on SeedInvest With Four Days Left in Campaign" — Business Wire, May 16, 2022
"How to Invest in the Tech-Powered Pharmacy Upending the $480B Retail Industry" — Business Insider, March 25, 2022
"Invest in the Future of Pharmacy With NowRx" — Nasdaq.com, March 9, 2022
According to Yahoo! Finance, NowRx was able to raise $27 million from retail investors. In the equity crowdfunding world, this was consider one of the most successful raises ever! Even Business Insider was sharing how NowRx was playing the role of "disruptor."
Exciting right? It all looked so promising for investors. Why would they expect this scrappy startup to not make it? The company even had major partnerships with companies like Hyundai (HYMTF) to provide last-mile medication delivery.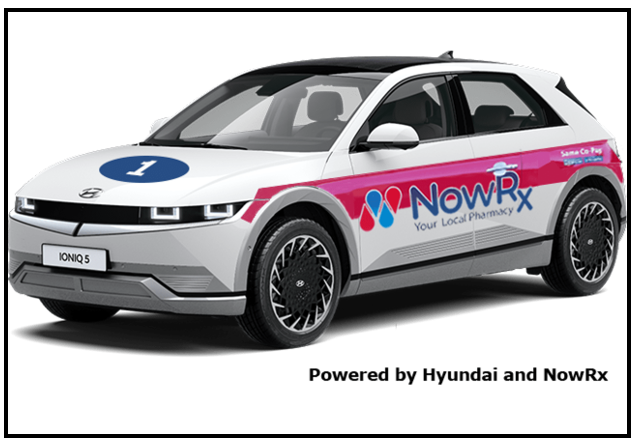 NowRx's last-mile delivery cars made by Hyundai.
Click here
to view full-sized image.
All signs pointed towards the company heading up and to the right. But that didn't happen. The details are still unfolding, but here are a few reasons I think NowRx failed:
Burn rate: NowRx had a $1.5M monthly burn rate. That's a lot of money for most companies to spend each month, but it's particularly alarming for a startup. The company just didn't have the cash to compete with the deep-pocketed players in Big Pharma! As NowRx was raising money in the middle of the last year, it was surviving month to month on new investor money. The interesting part: When the company filed its offering with the SEC, it showed $9 million in the bank. It can take up to six months for the SEC to review a Reg A+ offering, and six months in startup time is like 100 years. The cash NowRx had on hand when it filed compared to what it had when the offering was finally live was very different.
David vs. Goliath: Big Pharma is a $1.42-trillion industry, meaning most players in this space have deep pockets and won't make it easy for newcomers to get market share. When a startup is trying to disrupt such an enormous industry, it needs extensive capital to scale. For example, Cuban's Cost Plus Drugs is being funded by the billionaire himself until it becomes a household name capable of standing on its own without his money. Cuban's making sure Cost Plug Drugs has the capital to not just survive, but to win.
Great marketers vs. great company: NowRx's leadership team had industry experience. That wasn't what caused its downfall. What I noticed last year was that NowRx was everywhere. Almost every financial newsletter or outlet was talking about the company. The reason: NowRx was spending a large amount of money each month to drive potential investors to their capital campaign. I shared this with members of Deal Hunters Alliance: A company can be great at marketing, but not a fundamentally great company. I'm all for good marketing, but you also have to have a foundation upon which to build.
And what about the investors who funded this failed experiment? NowRx sold its patents, and from what I understand, it's selling any other assets that will bring value in the market. But with deals like this, creditors holding debt from NowRx are first to get paid. Then, depending on the class of shares investors hold, if there is anything left, shareholders will begin to get something back. I have a feeling most investors won't see that capital again.
The reason I'm sharing this story is because it's …
The Reality of
Early Stage Investing
Did I invest in this opportunity? No. Did I recommend this offering? No.
After conducting my due diligence, there were red flags that stood out to me, which didn't make this an exciting investment opportunity in my eyes.
Generally, when thousands of people rush to invest in a deal like this, it always gets my attention and gives me pause. Herd mentality can kick in and folks will just start investing because, well, others are.
There will be other stories like this one. The majority of startups don't make it. But there are things you can do to get educated and make informed decisions.
Unfortunately, for the investors in this story, it's too late.
Cheering you on and telling you to stay safe out there.
Happy hunting,
Chris Graebe
P.S. After months of due-diligence, I'm ready to reveal a very different opportunity in the biomedical space that I DO believe will make it. This company well positioned to disrupt the $100 billion sports & fitness industry. Their technology is already trusted by world champion athletes, and now it has attracted attention from high-level figures in the MLB and NBA. On March 28, I'm sharing all the details, including how to claim an early stake. Click here to learn more.