Invest in Private Equity on the Public Markets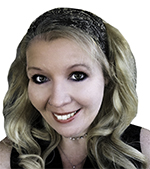 By Dawn Pennington
It's no secret Airbnb (ABNB) disrupted the hotel industry. IPO investors of Airbnb cashed in a nice 125% return.
But most people don't know that a different group of Airbnb investors had the chance to claim returns of up to 4,121,525%.
What made the difference? They invested before the IPO.
I don't know about you, but I don't qualify as an angel investor or venture capitalist who has the capital and connections to learn about these deals.
But given that investors are missing out on up to 95% of potential gains by waiting until after an IPO to invest, I have an interest in joining them.
But given my neighbor who's always tinkering out in his garage, claiming he's going to be the next Steve Jobs, a few bucks seem like the opposite of a winning investment strategy.
Luckily there are better ways. Today, I'll show you two simple ones:
1. The first could lead to you collecting solid double-digit yields each year.

2. The second can also help set you up for even more extraordinary gains.
Step 1: Use the Weiss Stock Screener to Find BDCs
If you're not familiar with BDCs, they're business development companies.
They were originally created in the Small Business Investment Act of 1980, which amended the Investment Company Act of 1940.
Prior to this amendment, there were limitations prohibiting any private equity or venture capital firm from being owned by more than 100 people. If you and 99 of your wealthiest friends couldn't provide the funding, you couldn't get a piece of the private equity pie.
BDCs changed this.
In exchange for tax benefits, BDCs are legally required to distribute at least 90% of the taxable income to shareholders.
They also must invest at least 70% of their assets in U.S.-based private companies. And they must offer management assistance to the companies in which they invest.
The result: access to private companies and a legally-required dividend that easily trades on a public exchange. You can purchase them in any account that you purchase a stock with.
You'll also be able to view them in our Weiss Ratings stock universe.
I have a few favorites that I could share with you, but instead, I went over to the screener to search for "Buy"-rated BDCs with the highest dividend yield. Here's what I entered:

This isn't a perfect set of parameters, and you could end up with some results that aren't BDCs. However, I've had a lot of success finding what I'm looking for.
I ended up with six results, all of which are BDCs. Let's take a look at the highest yielders:
OFS Capital (OFS)
Dividend yield: 10.3%
Founded: 2001
Assets under management: $3 billion across the three business lines (middle-market lending, broadly syndicated loans and structured credit)
Share price movement: Shares are up 18% over the past year and 197% over the past two years.
Portfolio names you might recognize: EbLens Clothing & Footwear, HonorHealth Network, Etix, Master Cutlery, O2 Fitness, Planet Fitness, The Escape Game and TalentSmart.
Just like with an ETF, you make one investment to get exposure to multiple companies. The difference here is that these can be public, private or a mix of both.
Here's another idea for you …
Prospect Capital (PSEC)
Dividend yield: 10%
Founded: 2004
Assets under management: $8.4 billion
Share price movement: Shares are down 5% over the past year but up 84% over the past two years.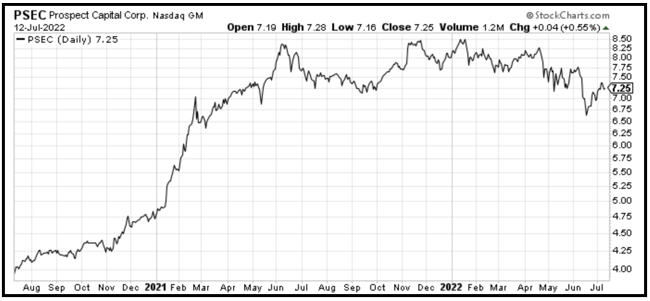 Portfolio names you might recognize: Candle-Lite, Dunn Paper, Easy Gardener Products, PowerPlay, Shutterfly, Staples and Town & Country Holdings.
BDCs are great if you want some extra income or to compound your money over time. Ten percent is nothing to scoff at, since I can't remember the last time I made a whole percent on my savings account.
If you really want a good chance to lock in the 4,121,525% that pre-IPO Airbnb investors made ...
I urge you to check out this next option.
Step 2: Let Our Newest Expert Show You How to Get in on Private Companies Before They Go Public!
For the first time in Weiss's 51-year history, we're diving headfirst into the world of Alpha Round investing. It's the earliest possible round of investing before a company goes public.
Alpha Round investors can claim returns that are hundreds or even thousands of times higher than an IPO.
That's why we recently invited Chris Graebe, a leading early stage investor and educator in the private deal funding space, to join our team of experts.
His specialty is finding red-hot, breakthrough companies and investing in them before venture capitalists get in. When he finds a truly remarkable private company, he introduces it to his followers.
Over the past few years, Chris has helped private companies raise over $12 million, including as a lead investor.
And right now, he's hot on the trail of a brand-new idea … and he's about to reveal how you can get first access to this deal that he's arranged just for Weiss Members.
On July 19, Chris is going on the air with Founder Dr. Martin Weiss to talk about this new opportunity! Reserve your free spot at this groundbreaking event by clicking here.
To your wealth,
Dawn Pennington
Editorial Director