Investment Lessons From Dubai: Part 1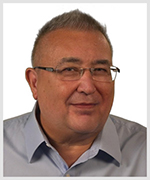 By Tony Sagami
The wealthy Arab, dressed in a traditional white "thawb" and headscarf, held up two fingers to the Patek Philippe watch salesman inside the Dubai Mall.
Wow, I thought to myself. The least expensive Patek Philippe watches start at $20,000. Used watches can sell for $500,000. And their high-end models can go as high as millions of dollars apiece.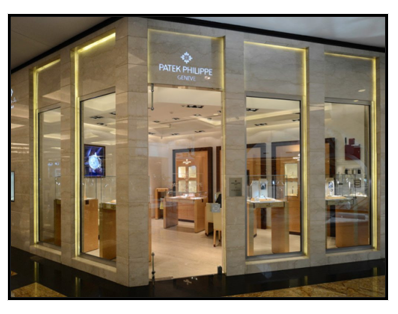 But those two fingers meant "20" … not "two."
I don't know squat about high-end watches, but I do know that I just saw somebody — somebody who has more money than I'll ever see — drop somewhere between $500,000 and $20 million on a bagful of watches.
Watches aside, Dubai is best-known for the Burj Khalifa, the tallest building in the world, and Palm Jumeirah, the manmade island shaped like a palm tree that boasts some of the world's most expensive real estate.
I told the watch story to an executive at the Abu Dhabi National Oil Company, the state-owned petroleum enterprise of the United Arab Emirates.
"Ha! I'm surprised he didn't buy 100 watches," he said. "The six ruling families of the UAE are swimming in money because of $100 oil."
The Abu Dhabi National Oil Company:
• Owns almost all the oil in the UAE.

• Produces over 4 million barrels per day.

• And is the 12th-largest oil company in the world.
The UAE was already rich beyond comprehension, but it's growing fabulously richer by the day with oil over $100.
Unlike the U.S., high oil prices don't seem to be an issue. I didn't hear a single protest about it while visiting.
The price of gas — which is set by a government board — is only $1.21 a gallon.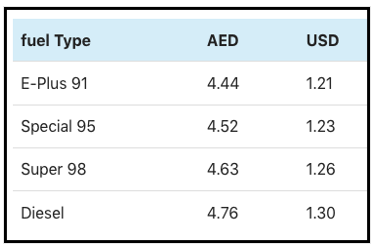 No wonder I didn't see a single electric vehicle on the road. Instead, what I saw were hundreds of Bentleys, Ferraris and Lamborghinis, as well as fast-and-loud Camaros, Mustangs and Challengers.
And even though it is sunny and hot there 340 days a year, I only saw one solar panel. One! That panel was covered in so much sand and dust that I doubt it generated any electricity at all.

"Aren't the UAE leaders worried about the price of oil falling back to the $50–$70 range of 2018–19?" I asked.
"Not in the least," said the oil executive. "You Americans are so obsessed with green energy that you are destroying the American fossil fuel industry. At the same time, your president is flying to the Middle East to beg for OPEC to produce more oil."
He added:
"Oil will hit $200 before it hits $50."
He's right about the war on fossil fuels in the U.S.
I'm all for green energy. But destroying the fossil fuel industry today in an effort to achieve sustainable goals sooner is only going to push oil and gas prices higher.
Energizing Gains
There are several exchange-traded funds that investors should consider if they expect oil prices to go higher — much higher if the Abu Dhabi National Oil Company executive is correct, which I suspect he may be:
• The Energy Select Sector SPDR Fund (XLE), with a Weiss Rating of "B."

• The SPDR S&P Oil & Gas Exploration & Production ETF (XOP), with a Weiss Rating of "B-."

• The United States Oil Fund (USO), with a Weiss Rating of "C+."

• The Invesco DB Oil Fund (DBO), with a Weiss Rating of "B."

• The United States Brent Oil Fund (BNO), with a Weiss Rating of "B."
The chart below shows the year-to-date price action of each of those ETFs. In short, they've outgained the broader market by a country mile, even after pulling back last month from their highs, with BNO leading the way: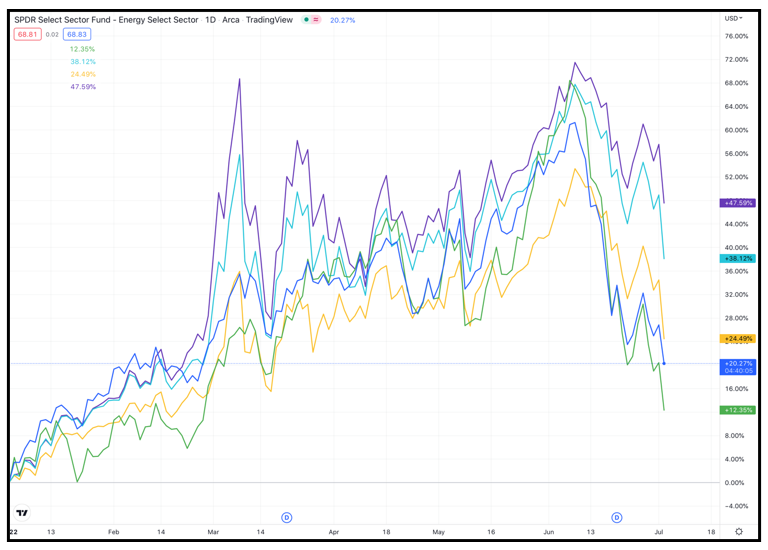 Better yet, take a look at my colleague Sean Brodrick's Resource Trader. Sean knows more about the energy market than just about anybody on the planet, and he's made his Members a mountain of money with his energy picks.
Who knows? You might even make enough to buy a couple of Patek Philippe watches.
No matter what you decide, always do your own research. And stay tuned for Part 2 of investment lessons I learned in Dubai.
Best wishes,
Tony